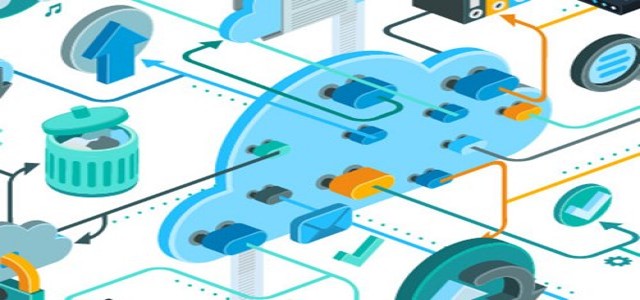 Decades-long digital transformation efforts have pushed the capabilities of the public internet to its maximum. However, the public internet being inherently unsecure and unpredictable is strained by enterprises that demand more security and users who demand advanced web and cloud application performance. Legacy security platforms often introduce delays to accessing these critical services.
Industry experts have analyzed the dependence on the public internet for the security of these services, resulting in the introduction of new architectural frameworks that enterprise security leaders are moving to adopt.
American enterprise security software maker Netskope has recently announced plans to expand the Netskope NewEdge network to a new data center based in the United Arab Emirates and serve customers across the Middle East region.
For the record, the Netskope NewEdge, which has millions of enterprise users worldwide, is a carrier-grade private cloud network reserved for Netskope customers exclusively. The network delivers inline security services via a next-gen global infrastructure based on network optimization and advanced application technologies.
As a private cloud network, the Netskope NewEdge apparently facilitates network optimization through its robust global architecture. This helps enhance the overall user experience, delivering a better web, cloud, and private application experience for Netskope customers.
The Netskope Security Cloud, built and deployed on NewEdge, delivers real-time security and unparalleled visibility for websites, private applications, and cloud services accessed from anywhere through any device.
Apparently, no other firm has addressed evolving demands by combining the world's leading CASB, cutting-edge SWG capabilities, advanced machine learning tools, and zero trust network access to detect unauthorized data access and offer advanced threat protection.
Netskope takes a data-centric approach that enable security teams with the perfect balance between speed and protection they require to secure their digital transformation journey.
Also read: Suralink partners with PKF Littlejohn to serve EMEA-based firms
Netskope has had a regional presence within the Middle East for several years now, noted Mohamad Alhakim, General Manager of Netskope for the Middle East, adding that the opening of a local data center is a key milestone in the company journey.
Netskope operates within the region via a locally staffed office and its experienced local team that understand the unique requirements of enterprises within the Middle East.
Alhakim seemingly believes that Netskope's services will become even more attractive to the regional customers who can truly see how the company is investing to deliver to the Middle East region.
Source: https://www.zawya.com/mena/en/press-releases/story/Netskope_expands_newedge_network_in_the_middle_east_to_meet_unprecedented_demand-ZAWYA20200614130432/