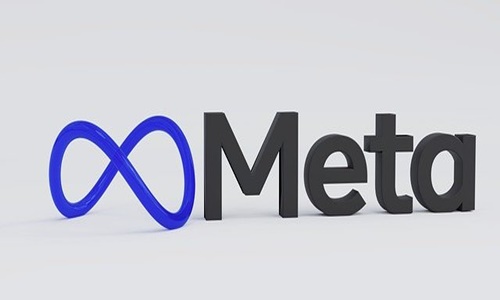 Shares of Meta Platforms Inc. have reportedly surged even when the company declared to have recorded the slowest revenue growth record in a decade. This comes as Facebook's quarterly daily active users (DAU) surpassed Wall Street estimations, with shares rising to 15% during extended trading.
Sources claimed that Meta's profit managed to beat Wall Street targets at USD 2.72 per share as compared to the estimated USD 2.56 per share.
For those unaware, Facebook's daily active users (DAU) is a key metric for advertisers to indicate activity on the platform. Recent DAU topped at USD 1.96 billion, slightly higher compared to the estimate of USD 1.95 billion while the monthly active users accounted for USD 2.94 billion in contrast to the Wall Street estimates of 30 million.
Notably, Meta has lost about half of its value since the first quarter of 2022 and after somber earnings in February, the company reported a decrease in Facebook's DAU for the first time for which it blames changes in Apple's, privacy policy and rising competition from platforms like TikTok.
According to sources, Meta's total revenue which majorly consists of ad sales, rose 7% to USD 27.91 billion in the first quarter of the year which is slightly lesser than analysts' estimation of USD 28.20 billion. Meanwhile, the technology giant's net income fell by 21% to USD 7.47 billion in the first quarter and successfully defeated analyst estimates of USD 7.15 billion.
Meta, meanwhile, forecasts its second-quarter revenue to be between USD 28 billion and USD 30 billion, reflecting on factors like the Ukraine war as well as monitoring the impact of regulatory moves in Europe. However, analysts are expecting the revenue to be around USD 30.63 billion.
It is worth noting that Meta lowered its expectations of total expenses in 2022 to be between USD 87 billion and USD 92 billion, dropping from its previous outlook of USD 90 billion to USD 95 billion.
Source Credit:
https://www.moneycontrol.com/news/world/meta-shares-surge-after-facebook-ekes-out-user-growth-8421551.html