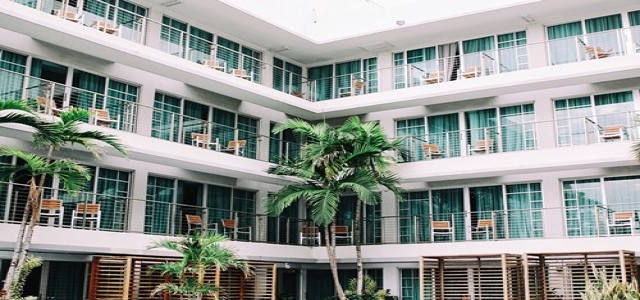 This is Marriott's 70th property in Japan.
Three additional hotels are likely to be launched in Japan this year.
Marriott International Inc. has reportedly launched its 70th property in Japan this week. The world's largest hotel chain is also looking to add 30 more properties in the East Asian country, with three hotels likely to be opened by the year-end.
According to reliable sources, this property is a part of Aloft Hotels, a North American company owned by Marriott International. The property is located at the crossroads of shopping, entertainment, business, and dining in Osaka.
The opening of Aloft Osaka Dojima hotel is emblematic of Marriott's expansion in Japan. Other company brands such as Fairfield by Marriott, Moxy Hotels, Courtyard, and Aloft Hotels are known to provide streamlined amenities & services, warm hospitality, and convenient casual dining at an affordable cost.
President of Marriott International Asia Pacific, Rajeev Menon was quoted saying that the company aims to bring more experiences and brands to China on a priority basis. He added that they are looking forward to offering new and exciting choices to their international and domestic customer base.
Karl Hudson, Area Vice President of Japan & Guam, reportedly said that the company believes that the future of the hotel industry lies in providing customers what they want based on their interests, lifestyles, and preferences. He further claimed that Marriott International's large portfolio is known to cater to every need of each guest.
Marriott International currently owns 70 properties across 21 prefectures and 18 brands in Japan, including in lesser-known cities like Wakayama, Tochigi, and Gifu and renowned cities such as Kyoto, Osaka, and Tokyo.
In related news, the hospitality brand is offering travelers attractive summer offers on dining experiences and hotel stays in the Middle East & Africa region under the Mariott Bonvoy, the company's highly awarded travel program.
Source: http://bwhotelier.businessworld.in/article/Marriott-International-launches-70th-Property-in-Japan/29-06-2021-394751/