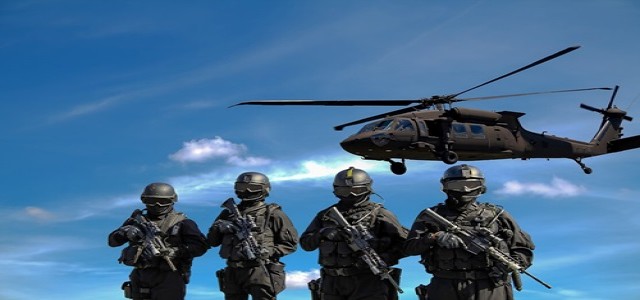 According to reliable sources, leading tactical & protective gear and equipment manufacturer, Maddox Defense Inc. has moved its headquarters to Houston, Texas.
If sources are to be believed, the move is aimed at strategically leveraging more space as well as employees to bolster the company's manufacturing capabilities in order to maintain a balance between the supply and demand of PPE products in the country.
Jason Maddox, Founder and CEO of Maddox Defense, was reported saying that the new headquarters will allow the company better logistics while delivering its products across the U.S. The move will facilitate the employment of thousands of individuals at a competitive wage, he added.
For the record, Maddox Defense is a premier supplier of personal protective equipment for the U.S. military and the federal government along with other state government agencies. The primary products manufactured include boot and head covers, goggles, gowns, masks and gloves. Moreover, the company also began the production of sanitizers in the wake of the COVID-19 pandemic.
It is also worth mentioning that the company has been expanding its operations in Houston since March 2020, with a goal of eliminating the country's dependency on foreign supply by minimizing international outsourcing.
Originally headquartered in San Diego, California, Maddox Defense is a one of the major revenue generators for the textile manufacturing industry of the U.S. and has more than 15 employees across its manufacturing facilities in Nevada, California and Texas. The company reportedly garners annual sales worth USD 1.55 million.
Since its inception in 2008, the organization's primary goal revolves around manufacturing highest quality protective equipment for the American front lines. Through the years, it has established numerous subsidiaries and brands including Zombie Industries, Neptune Tactical, Stinger Solar Kits, Proguardeum, and Maddox Defense Medical.
Source credits –
https://www.prnewswire.com/news-releases/maddox-defense-moves-headquarters-to-houston-texas-301199904.html