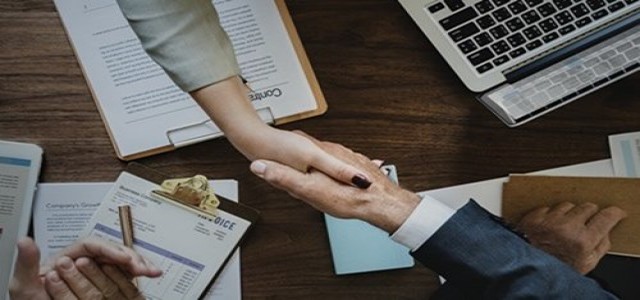 Baraja Pty Ltd, a leading developer of LiDAR technology headquartered in Sydney, has reportedly inked a collaboration with Japanese tech firm Macnica, Inc.
The companies reportedly intend to deliver Baraja's proprietary Spectrum-Scan™ LiDAR technology to Japanese OEMs as well as businesses seeking vehicle automation opportunities in the Japanese market across industries such as construction, heavy machinery, trains and delivery vehicles.
For the record, Macnica has been one of the largest semiconductor distributors and value-added service providers across the world for over 40 years and has now made its entry into the smart mobility space.
Apparently, this move highlights Macnica's comprehensive strategy to transform from a hardware manufacturer and distributor to provider of complete systems for driverless vehicles. Macnica believes that Baraja's LiDAR technology will further help the company cement its strategic position.
How do driverless tech developers benefit from Baraja's LiDAR technology?
Evidently, the Spectrum-Scan™ LiDAR enables autonomous cars to perceive sense their surroundings more accurately via cutting-edge software-addressable range and resolution. The technology also facilitates an industrialized designs with excellent scalability, manufacturability and reliability.
Baraja's LiDAR technology possesses advanced capabilities such as software-based control of scan patterns and superior immunity to interference. The technology will seemingly help OEMs tackle long-term challenges associated with driverless technology.
The Macnica-Baraja partnership
Macnica and Baraja have developed a fruitful alliance over the years and the company looks forward to continued collaboration to accelerate large-scale commercialization of these technologies in the smart vehicle space, stated Atsushi Sato, Executive Officer, Macnica, adding that rapid advancements in the autonomous space has fueled the demand for LiDAR.
Sato believes that Baraja's top-class technology will enable the company to deliver immense value to its customers.
Also read: Toyota and Suzuki to collaborate on building driverless technology
Federico Collarte, Founder & CEO of Baraja, commented that the partnership with Macnica marks a crucial step towards launching its LiDAR in the Japanese market on a large scale.
Macnica's level of technical expertise and strong customer relationships will enable the partnership to grow and unlock fresh new opportunities over the years to come, Collarte noted.
Apparently, the strategic agreement signifies the initial phase their business alliance and companies will continue to explore opportunities for future growth as a part of a long-term partnership.
Source credit: https://www.businesswire.com/news/home/20191107006185/en/Baraja-Announces-Partnership-Global-Leader-Macnica