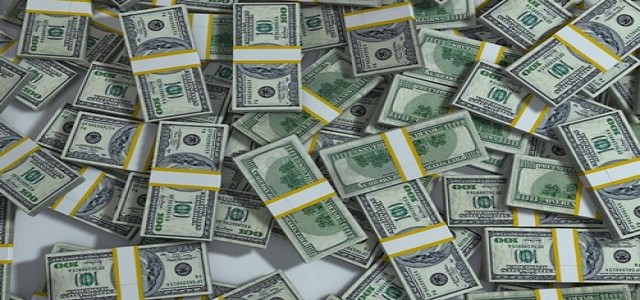 As a relatively untapped technological domain that is still in its infancy, the global autonomous vehicle industry has lately been witnessing intensifying investments from several technological and automotive companies. Numerous firms are seen scaling up their research & development (R&D) efforts to innovate and launch a fully autonomous vehicle.
The latest entrant joining the bandwagon is Luminar Technologies, Inc. (Luminar), a renowned Silicon-Valley based developer of laser LiDAR sensors for self-driving vehicles. The company has reportedly raised $100 million for marketing its novel perception and sensing platform that enables autonomous commercial trucks and passenger vehicles observe their surroundings more accurately.
The latest funding, when added to the initial capital raised by Luminar in earlier, privately-held funding rounds, boosts the total capital raised by the company to more than $250 million. This funding further expedites Luminar's foray into commercial vehicle markets.
The CEO of Luminar Technologies, Austin Russell stated that the sensing platform, dubbed Iris, combines the company's latest generation of software and laser sensors. This allows the platform to be integrated into a vehicle as seamlessly as a plug & play upgrade.
Commenting on the company's rapid rate of progress, Russell added that just a year ago, Luminar started its supply relationship with test fleets, further into development fleets, marking an important milestone for the company. Luminar has plans to commercialize and begin delivery of its software packages and sensors for automobiles that are scheduled to hit the roads by 2022.
Not surprisingly, automakers have been harnessing Luminar's lidar for quite a while, the latest one to do so being Volkswagen. In December 2018, VW division Audi AID (Autonomous Intelligent Driving) declared that it was partnering with lidar manufacturer Luminar. VW's decision to choose Luminar among a select group of lidar manufacturers had been rather vivid – the company was mighty impressed with the distance range that the firm's lidar sees – close to 250 meters. Not to mention, VW was bowled over by the excellent resolution of Luminar's lidar – conveniently enabling the computer to identify the type of obstacle – a pedestrian, cyclist, or a lamp post.
Incidentally, Luminar's latest gen sensor is around one-third the size of the company's previous unit. The new system can be integrated in an automobile's front grille, headlights or roof seamlessly at a cost that is far lower than the one charged for prior units.
According to reports, the Iris package would be priced at approximately $1000 each for trucks and passenger cars that boast of Level-4 autonomous driving capability.
Source Credits: https://www.forbes.com/sites/alanohnsman/2019/07/11/luminar-lands-100-million-funding-boost-to-ramp-up-lidar-for-self-driving-cars-and-trucks/#2f9dd60b64d4