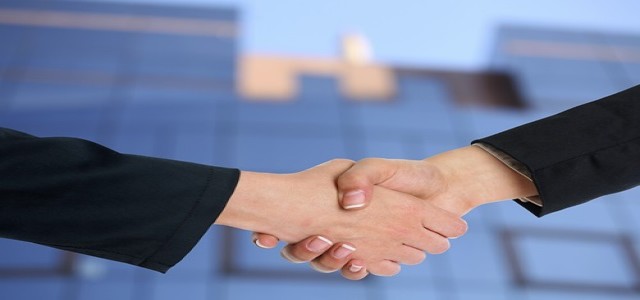 A growing number of collaborations are being observed globally in the oil & gas as well as chemical sectors, primarily due to the need for exploring joint business opportunities and sustain long-term profits. Various industrial products like plastic, electronics, automotive parts and medical products require the use of petroleum compounds.
South Korea's Lotte Chemical Corp. has announced its decision to set up a petrochemical joint venture with energy specialized holding firm GS Energy Co. The two companies have reportedly signed an agreement to establish a joint entity, tentatively called Lotte-GS Chemical Company.
Representing a crucial alliance that will help meet demand from a host of industrial applications, the two leading entities from South Korea have teamed up to produce different chemical products, including the compounds C4 fraction and bisphenol A (BPA).
Evidently, Lotte Chemical and GS Energy plan to jointly invest about 800 billion won (US$677 million) by 2023 to set up a petrochemical plant in Yeosu, with production capacities of 210,000 tons of C4 fraction and 200,000 tons of BPA products per year. Lotte Chemical would own 51% stake in the JV and GS Energy the remaining 49%.
The move will allow Lotte Group to respond to changes in the petrochemical market more quickly and to enhance its competitiveness. The tremendous potential of this deal can be understood from the fact that the companies estimate this JV will record 100 billion won in operating profit with 1 trillion won in sales, while opening up around 7,700 job opportunities.
The Seoul-based chemical company also claims that it will access BPA products from the joint venture to improve price effectiveness of its polycarbonates, while expanding its C4 fraction market penetration. GS Energy has confirmed that GS Caltex, its refining unit, will supply materials like benzene and propylene for the petrochemical joint venture.
Although this is a major agreement between two prominent Korean players, it is not the only partnership Lotte has formed in recent times. Earlier in the year, Lotte and Hyundai Oilbank had agreed to establish a JV for heavy feed cracker in Daesan, which would have a 400,000 tons per year propylene and 750,000 tons a year ethylene production capacity.
Lotte is also an 88% owner of a Louisiana, U.S.-based ethane cracker, having 1 million tons per year capacity, under a partnership with Axiall, a subsidiary of Westlake Chemical.
Source credit: http://www.koreaherald.com/view.php?ud=20190715000461