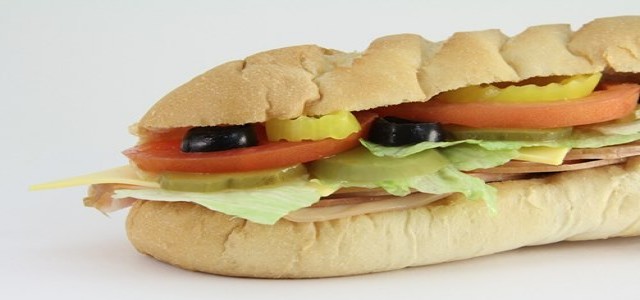 An increasing number of people in the U.S. have started relying on plant-based foods in recent years, following the vegan revolution. Adoption of veganism has been largely driven by flexitarians, people who are trying to minimize their meat intake, although meat consumption in itself has not dropped significantly.
Following Beyond Meat's rising popularity across the U.S. food market, rival Impossible Foods now looks to expand its reach in the imitation meat segment.
The Redwood city, California-headquartered food manufacturer has recently announced that its plant-based burgers will be available for sale in grocery stores coming September, following FDA's approval of its key color ingredient, soy leghemoglobin (heme).
Apparently, Impossible genetically processes yeast to make heme, the iron-rich molecule from which meat acquires its taste and aroma.
The New York Times had reported in 2017 that the FDA had safety concerns regarding the consumption of heme, since the product had never been used as a food ingredient for humans. However, the FDA had declared soy leghemoglobin generally safe for consumption the following year, handing vegan food makers the license to develop heme-based products.
Sources suggest that if the FDA receives no objections from anyone over a 30-day timeframe regarding any adverse effects of the ingredient, Impossible could start supplying products directly to consumers.
Dana Wagner, chief legal officer at Impossible Foods, stated that the brand had been consulting with the FDA for over half a decade to make sure that the Impossible team was in compliance with all food-safety regulations for the Impossible burger, as well as upcoming future products.
Reportedly, Impossible currently supplies its products to restaurants only. After securing business with high-end restaurants, Impossible's vegan burger has now made its mark in leading fast-food chains including White Castle and Burger King.
Gaining FDA approval would bring Impossible burgers to supermarket aisles and enhance its mainstream relevance while exposing it to a wider market.
Impossible had recently unveiled a manufacturing agreement with OSI Group, a leading meat vendor that supplies patties for fast-food chains. The deal would supposedly help Impossible tackle supply & demand challenge by expanding its production capabilities.
Impossible faces stiff competition from industrial rivals including Los Angeles-based Beyond Meat, who managed to sell $34.1 million worth of products in the April-June quarter through grocery stores.
Source credit: https://www.cnbc.com/2019/07/31/beyond-meats-competitor-impossible-foods-gets-fda-approval.html