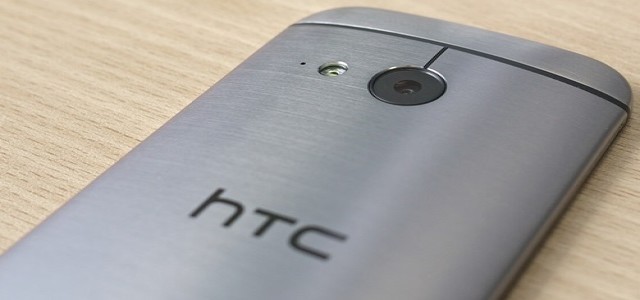 Struggling Taiwanese smartphone maker HTC is apparently banking on virtual reality (VR) to help revive its revenues following the company's retreat from the smartphone business.
The electronics major has recently added two new entry level and high-end VR offerings, the Vive Cosmos Play and the Vive Cosmos Elite, to its portfolio. HTC had launched the Vive Cosmos last year for 799 euros.
HTC's latest VR innovation certainly steps up its competition with Facebook-owned VR company Oculus.
Google had purchased a massive part of HTC's smartphone business in 2017. The company still makes smartphones but has slipped from being one of the world's top smartphone makers in 2011 to holding almost no significance in the global market.
The global VR market hasn't yet taken off like many had expected a few years ago. According to statistical record, total number of VR headsets sold as of 2019 globally was 23.2 million, just a nearly 3% increase from 2018.
Analysts estimate that future growth will come from standalone VR headsets or headsets that are wired to PCs or consoles, instead of those that require a smartphone. Standalone and PC-tethered headsets is where HTC is focusing.
The Vive Cosmos Play, which is priced at 599 euros ($646), is HTC's entry-level VR headset which will go on sale in the second quarter of 2020.
Priced at 999 euros, the Vive Cosmos Elite is one of the pricier options on the market. Preorders are expected to start on February 24 the headset will be available in March.
Also read: Facebook is buying the studio behind hit VR rhythm game Beat Saber
HTC needs to tackle several hurdles as it pins its future hopes to VR technology. Firstly, the company faces all the issue the entire VR market is currently facing. On the other hand, HTC faces stiff competition from Oculus, which sells VR headsets at much cheaper prices.
Facebook-owned oculus sells a VR headset called the Quest for just $399, which is significantly cheaper than HTC's cheapest product.
However, HTC is aiming to differentiate by focusing on the focusing on the PC gamer market, which is currently the more high-end market. This strategy from HTC could certainly pay off since the market is comprised of gamers who are into their specs having the best VR product.
Source credit: https://www.cnbc.com/2020/02/20/htc-vive-cosmos-play-and-elite-vr-headset-specs-price-availability.html