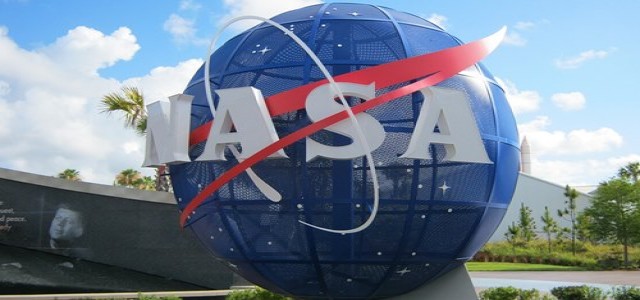 Rapid advances are being made in space technologies as humans look to take the next giant leap in space exploration.
NASA heavily relies on organizations that provide cutting-edge technological innovations to support its space missions. In this regard, California-based multinational IT firm Hewlett Packard Enterprise (HPE) has reportedly announced that it has custom-designed a new high-tech supercomputer for NASA's Ames Research Center.
HPE said it designed the supercomputer, named Aitken, to support modeling and simulations of entry, descent, and landing (EDL) for NASA's future space exploration missions, including the Artemis program, which is a mission to land humans on the lunar South Pole region in 2024.
The new supercomputer is apparently an initial development of a four-year, multiphase partnership between NASA Ames and HPE.
Sources say that Aitken, named after American astronomer Robert Grant Aitken, will process thousands of complex simulations at 3.69 petaFLOPs of theoretical performance to facilitate safe and accurate landings on the lunar surface.

The supercomputer will be driven by the HPE SGI 8600 system, an end-to-end, high-performance computing (HPC) platform along with highly energy-efficient liquid cooling capabilities.
Aitken is presently located in NASA Ames' new modular supercomputing facility, that uses a Modular Data Center (MDC) approach designed in collaboration with HPE, to offer advanced HPC solutions with optimized efficiency that considerably minimize the use of electricity and water.
Evidently, Silicon Valley-based facility will blend native Bay Area temperature with evaporative methods to cool the supercomputer, eliminating the need for a cooling tower and saving millions of gallons of water.
Bill Mannel, VP and general manager of HPC and AI at HPE, stated that the company, in collaboration with the NASA Ames team will continue to fabricate innovative HPC technologies to boost space and science exploration with enhanced efficiency and reduced costs.
Government agencies and private enterprises all over the globe are seemingly involved in developing or testing different types of space-tech prototypes.
The China Academy of Launch Vehicle Technology (CALT) had recently unveiled a dog-like patrol and security robot for space exploration at the 2019 Space Robot Conference in Beijing. The robot can efficiently perform complex tasks such as intelligent searching and environment perception even in harsh foreign conditions.
Source credits:
https://www.hpe.com/us/en/newsroom/press-release/2019/08/hpe-builds-nasa-new-supercomputer-to-support-future-human-mission-to-moon.html