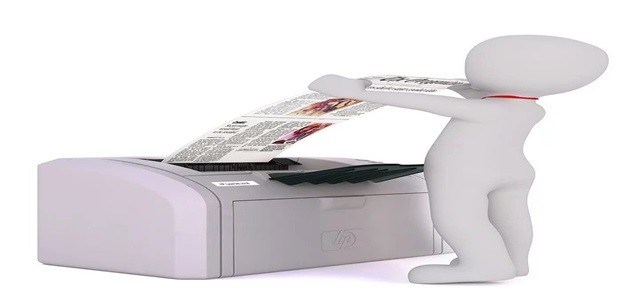 HP's board of directors last week turned down Xerox's takeover bid stressing that the deal would undervalue HP. Xerox had reportedly offered HP $22 per share (77% cash and 23% stock) for the company. HP seemingly believed that the deal would not be in the best interest of investors.
However, it now appears that the two companies may be on the verge of a war. The tech giant has yet again turned down Xerox's $33.5 billion takeover offer ahead of a Monday deadline to accept the proposal or face a hostile takeover bid.
HP responded by calling Xerox's offer opportunistic, claiming that the merger just didn't make sense.
Xerox's aggressive words and actions clearly suggest that the company intends to force a potential merger based on opportunistic terms and lacked adequate information, wrote Enrique Lores and Chip Bergh, HP's CEO and Chairman respectively, in a letter addressed to John Visentin, Xerox's CEO.
HP re-expressed its concerns regarding the deal considering the current state of Xerox's business doubted Xerox's ability to pull off such as transaction.
The company is still quite uncertain of Xerox's ability to raise the cash part of the proposed offer and has concerns over the prudence of the subsequent outsized stocks even if Xerox managed to obtain the financing, Lores and Bergh noted.
Also read: HP's board turns down takeover bid from Xerox citing undervaluation
They also mentioned that the printing services giant had missed consensus revenue valuations in four of the last five quarters. Since June 2018, the company's revenue has reportedly dropped from $10.2 billion to $9.2 billion.
The HP executives alleged that during private discussion between the two parties in August and September, HP had repeatedly raised its questions and concerns which Xerox failed to address and chose to walk away.
Instead of choosing a more productive path, Xerox decided to pursue a hostile approach, HP claimed.
The personal computer giant also stated it had other options to create value for investors, including merger and acquisition strategies and share buybacks. Apparently, HP felt it is important to clarify that the company is not reliant on a Xerox merger.

Source credit: https://www.businessinsider.in/tech/news/hp-rejects-xeroxs-33-5-billion-bid-ahead-of-a-monday-deadline-to-take-it-or-face-hostile-takeover-bringing-the-two-tech-giants-closer-to-a-proxy-war/articleshow/72215293.cms