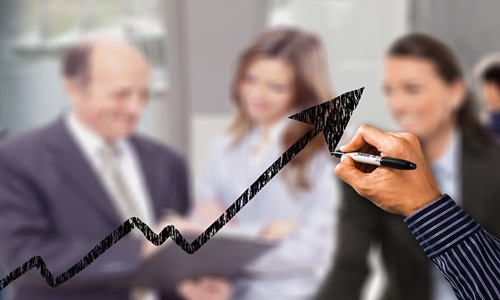 The home improvement retailers' shares spiked by 5% to USD 310.78.
Home Depot expects its comparable sales to increase by 3% despite inflating prices.
Home Depot Inc. has reportedly lifted its annual sales and profit forecast, lowering concerns that the demand for building materials and home-improvement tools might take a hit amidst rising inflation.
Home Depot's shares jump approximately 5% to USD 310.78 after its comparable sales increased in the first quarter of 2022, which was primarily driven by rising sales of paint, building materials, and plumbing.
During the COVID-19 outbreak, people with extra cash in their pockets took up DIY (do-it-yourself) home décor projects as well as hired professionals to renovate their homes, thus positively impacting Home Depot sales and its rival Lowe's in 2020.
Despite a hike in lumber and copper prices, the demand for professionals involved in the home-improvement business has seen no decline although sales from DIY customers have decelerated.
To that effect, Edward Decker, the CEO at Home Depot cited that project backlogs are healthy and home-improvement consumers will continue to remain occupied.
The home improvement giant is expecting its 2022 same-store sales to increase by 3% as compared to its previous forecast which hinted at modest growth as well and would give a boost to its per-share earnings in the mid-single-digit percentage range.
Speculations have it that although the threat of increasing mortgage rates persists, the results and forecasts about underlying housing metrics are still favorable. Although some experts believe that Home Depot's future predictions are unexpected as the volatile remote environment saw Walmart Inc. cut its profit forecast for 2022.
Home Depot's comparable sales hiked by 2.2% as compared to its previous estimate of a 3% decline. The home-improvement retailer earned USD 4.09 per share in Q1, beating estimates of USD 3.68 as consumers spent more per trip.
Source Credit:
https://money.usnews.com/investing/news/articles/2022-05-17/home-depot-raises-annual-sales-forecast-on-steady-demand