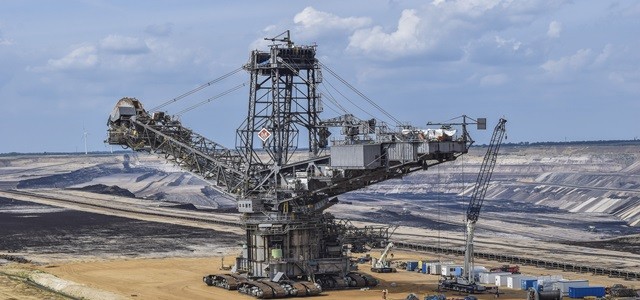 Chile, as a global hotspot for lithium mining, has spurred several concerns over sustainability issues. These concerns have apparently also raised scrutiny over mining practices around cobalt and copper in addition to lithium. All of these metals are expected to experience strong demand in the near future.
Meanwhile, German automakers are under immense pressure to amp up electric vehicle production to meet strict European Union environmental regulations.
German auto giants Volkswagen and Daimler have reportedly launched a study to promote more sustainable mining of lithium in Chile. This move seemingly indicates mounting supply chain concerns in Europe ahead of the highly-anticipated electric vehicle boom.
Sources familiar with the development report that work on the feasibility study commissioned by the German carmakers has already begun, which includes talks with miners, regulators and local communities.
The Atacama salt flat in Chile is by far the largest source of supply of lithium in the continent. The region is home to the world's leading producers, Chile's SQM and America's Albemarle Corp.
Atacama's ecosystem relies on a limited supply of water. However, concerns over sustainability have posed several hurdles for local miners who extract lithium from pools of brine under one of the world's largest desert.
Potential damage to the regional ecosystem, which is home to a flourishing tourism sector, an ancient indigenous culture and lagoons with rare flamingos, is a major subject of worry for local residents and environmental groups.
Also read: Ford and Volkswagen to advance EV and self-driving tech partnership
Various reports suggest that a team from Germany's GIZ along with the public-private non-profit organization Fundacion Chile had discussed plans for the sustainability study with Cristóbal De La Maza, chief of Chile's top environmental regulator SMA, earlier this year.
According to the filing, the project is driven by Volkswagen and Daimler amidst the growing importance of batteries which has made the sustainability of lithium a top priority for the automakers.
Volkswagen has reportedly disclosed plans to invest $91 billion to commercially mass produce electric vehicles. The company had also visited Atacama in January in a bid to promote sustainable production of the ultralight battery metal, a key link in the EV supply chain.
Source credit: https://www.nasdaq.com/articles/exclusive-germanys-volkswagen-and-daimler-push-for-more-sustainable-chile-lithium-2020-0