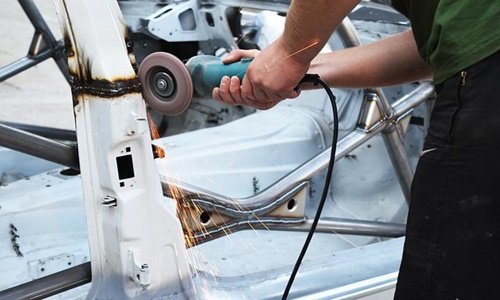 Automakers in Germany are reportedly facing difficulties amid plans to make a significant shift towards green powertrain technologies.
Sources with knowledge of the matter have claimed that the dependence of auto manufacturers on non-renewable sources reveals difficulties in transforming their energy consumption, while supporting the shift of the transport sector, which accounts for 30% of energy consumption in the country, towards electromobility.
According to data from the 2021 CDP (Carbon Disclosure Project), Volkswagen and BMW rely on non-renewable energy to meet around 80% and 60% of their needs, respectively. Also, over half of the energy consumption of carmakers was derived from fossil fuels, with the largest chunk sourced from natural gas.
In this scenario, automakers are increasingly emphasizing the use of renewable energy sources to lower dependence on fossil fuel-driven energy sources. For instance, the most energy-efficient factor of Mercedes-Benz in Sindelfingen sources up to 30% of energy from rooftop solar panels.
The automaker also has revealed that renewables currently cover 45% to 50% of the energy needs. It is also aiming to meet 15% of the needs through on-site clean power generators by 2030.
With these, renewable power generators of German automakers cover a minuscule amount of global energy needs, which is over 1% for Volkswagen and even less for BMW and Mercedes-Benz.
According to data from Germany's environment agency, nearly half of the country's industrial energy consumption came from gas or coal in 2020, much of it was supplied by Russia.
German automakers are also going through an urgency to make a shift to clean vitality sources for operations in the wake of the energy-associated disruptions brought on by Russia's invasion of Ukraine. The Russia-Ukraine war and the resultant spike in gas prices also have influenced the German industry to move the transport sector towards electromobility.
Source credit:
https://auto.hindustantimes.com/auto/cars/german-car-brands-face-an-uphill-struggle-to-shift-to-electric-mobility-41651462434353.html