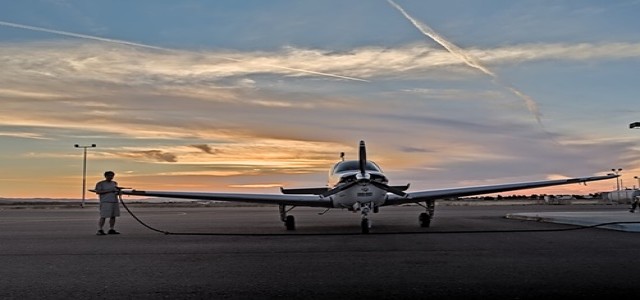 The Federal Aviation Administration (FAA) of the U.S. Department of Transportation has reportedly pledged to curb lead utilization in aviation fuel for piston-engine aircraft by 2030.
Apart from the FAA, this move includes the airports, Environmental Protection Agency (EPA), aircraft, and engine manufacturers along with distributors and fuel suppliers. Associations, research institutions, environmental experts, communities along with other major stakeholders are also part of this initiative.
This venture will be based on four action pillars. First, the FAA and shareholders will collaborate on developing infrastructures and unleaded fuels that are commercially feasible in addition to effective distribution channels. The organizations will also bolster testing and R&D of piston engine upgrades for unleaded fuel operations and emphasize the development of technology like hybrid/electric engines to ease the transition.
The venture will continue to evaluate, qualify, and trial high-octane aviation unleaded fuels. The organization plans to unveil meaningful policies for the venture to unleaded aviation fuel. The U.S. EPA will propose a public review this year with intentions to act in 2023.
Pete Bunce, the Chief Executive Officer and President of GAMA (General Aviation Manufacturer Association) welcomed this collaboration and stated that the EAGLE private-public partnership will assure coordination of a reliable and safe transition to an unleaded state for piston-engine aircraft.
According to the Chief Executive Officer and President of Aircraft Owners and Pilots Association (AOPA) Mark Baker, collaborating in an expansive coalition to strengthen its dedication and outlining the intention to get there is an optimum step.
It is worth noting that the Federal Aviation Administration is the U.S. government's largest transportation agency and regulates all civil aviation aspects in the country along with surrounding international waters. Some of its powers include certification of aircraft and personnel, air traffic management, protection of U.S. assets during the re-entry or launch of commercial space vehicles.
Source credit:
https://www.airport-technology.com/news/faa-pledges-lead-free/