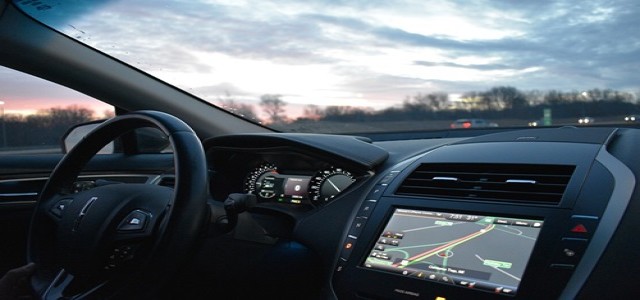 Autonomous vehicle technology has witnessed unparalleled growth in terms of investment as well as on-road deployment over the last two years across the U.S., Europe and some other parts of the world. Numerous self-driving pilots have highlighted the challenges faced by these systems, such as weather conditions, which impede their ability to discern elements on the road. Although U.S. companies have jumped ahead in driverless car tests and real-time implementation, firms in other regions are focused towards developing more innovative and robust autonomous systems.
European autonomous vehicle startups including FiveAI, Wayve and Oxbotica are reportedly working on developing driverless cars to navigate the harsh, rain-swept and clogged streets of cities in Europe. According to these firms, European cities pose significant difficulties which American tech giants such as Uber, Aurora, Alphabet's Waymo and others have yet to tackle.
Companies in Europe believe that designing self-driving vehicles is more challenging for roads in Europe. Alex van Someren, an investor at FiveAI stakeholder Amadeus Capital, has stated that a self-driving car designed to drive on the wide-open streets and highways of Arizona won't survive in a completely different environment like the streets of Croydon. Waymo had launched a driverless taxi service in Phoenix, Arizona in 2018.
Seemingly, the European startups are not as financially equipped as compared to their US rivals, but it has enforced them to get creative and focus on developing more tailored, cheaper technologies to withstand conditions like heavy rainfall on busy England roads.
Since August last year, FiveAI has been conducting autonomous trials in London's Bromley and Croydon areas. A key factor encouraging the company is that unlike some Waymo and Uber's driverless cars, which have received considerable hostility in U.S. over various concerns, FiveAI's vehicles have not been subject to repudiation by the public.
European self-driving candidates are hopeful that developing software systems that work in the most challenging situations would provide them the upper hand when American players look to expand into new regions.
Investors are anticipating that self-driving cars will account for almost one-fifth of all new vehicle sales globally 2030. Reports confirm that nearly $70 billion of private investment has been made in over 3400 companies associated with new mobility worldwide since 2014. These range from automated driving to electric scooters to machine learning companies.
Source credits: https://in.reuters.com/article/uk-autos-autonomous-investment-insight/european-startups-navigate-long-winding-road-to-self-driving-future-idINKCN1U606A