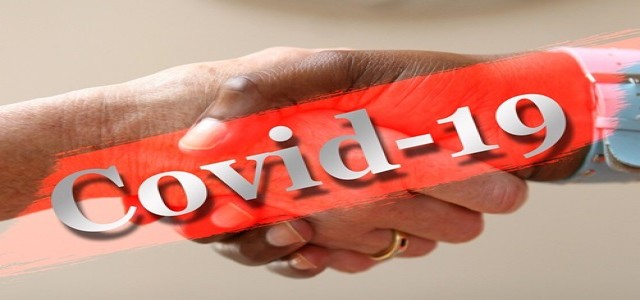 It appears that the 'Big Three' American carmakers and the United Auto Workers Union (UAW) are working together to help keep employees safe and healthy in the wake of the ongoing COVID-19 outbreak.
Detroit-based automakers General Motors (GM), Fiat Chrysler Automobiles (FCA), and Ford and the UAW have reportedly formed a task force to take on effective measures to safeguard manufacturing and warehouse workers.
UAW President Rory Gamble, Ford President and CEO Jim Hackett, Ford Executive Chairman Bill Ford, GM Chairman and CEO Mary Barra, and FCA CEO Michael Manley will lead the COVID-19 task force.
GM, Ford, and FCA are collaborating to implement various steps to prevent the spread of the coronavirus.
These steps include enhanced visitor screening and increased cleaning and sanitizing of common touch points and areas. The automakers have also implemented necessary safety protocols for employees with potential exposure along with those who show flu-like symptoms.
The task force will reportedly focus on areas such as health and safety education, break and cleaning schedules, health screening, additional social distancing, food service, and vehicle manufacturing plans. Additionally, it will also focus on areas that can potentially improve protection for employees.
The COVID-19 outbreak is a fluid and unprecedented situation, the leaders of the three automakers mentioned in a joint statement. The team will focus on implementing all necessary safety and preventive measures as quickly as possible, the statement said.
Workplace safety and the health of the employees is a top priority for the task force, Gamble noted, adding that the automakers are working to keep the coronavirus out of their facilities.
Also read: Uber, Lyft circulate coronavirus prevention guidelines among drivers
The task force is focused on doing the right thing for its people, their families, and the country, and the team will do even more working together during this national emergency, he added.
The statement also mentioned that the task force is exploring all possible options related to safeguarding its people against exposure to the virus.
The UAW and the carmakers will provide employees with regular updates regarding any further actions to help prevent the spread of the virus while the task force continues its work.
Source: https://www.forbes.com/sites/edgarsten/2020/03/15/detroit-automakers-uaw-form-joint-coronavirus-task-force/#7e1262447f6b