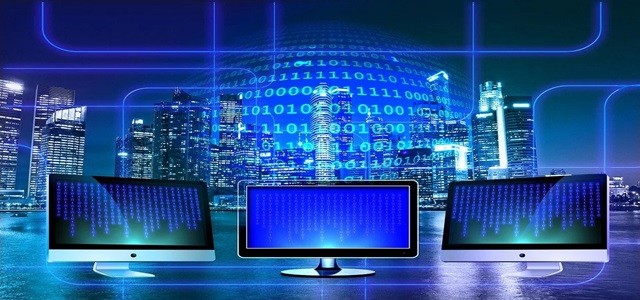 Exascale computing is here and the technology is poised to bring promising advances in many diverse fields. Tech giants are aware of the fact that whoever controls the future of supercomputing owns the world. That is why leading software and hardware firms are focusing their attention on building increasingly powerful supercomputers.
Seattle-based Cray Inc., a subsidiary of Hewlett Packard Enterprise (HPE), has reportedly forged an alliance with Japanese ICT major Fujitsu to develop high-performance technologies for the exascale era. Apparently, the two companies plan to bring the first-ever Fujitsu A64FX Arm® processor-based commercial supercomputer with high- memory bandwidth.
Evidently, the processor is compatible with the Cray's CS500 supercomputer architecture and programming environment. Cray and Fujitsu confirmed that they will explore engineering, co-development and go-to-market strategies to address the burgeoning demand in the supercomputing space.
The RIKEN Center for Computational Science, the Oak Ridge National Laboratory, the Los Alamos National Laboratory, the University of Bristol and the Stony Brook University will be the initial customers, sources familiar with the development reported.
The companies said they plan to deliver development-to-deployment experience to customers.
Also read: HPE designs new supercomputer to support NASA's future lunar mission
Fred Kohout, Senior VP and CMO at Cray, noted that the collaboration will enable customers to choose from a wider range of processing technologies to address their specific computational needs.
The partnership will focus on delivering a complete customer experience right from initial exploratory development to the Cray Programming Environment (CPE) for Arm-based processors, said Fred, adding that this will help in optimizing performance and scalability and offer additional support for high bandwidth memory and scalable vector extensions (SVEs).
Prominent features of the A64FX Arm® processor
The fact that it is the first processor that can deliver both HBM and SVE support for ARM apparently makes Fujitsu's latest innovation unique. It is equipped with HBM2 which offers transfer speeds greater than DDR4, enabling the A64FX to deliver a maximum theoretical bandwidth of 1TB/s or more.
The Cray CS500 supercomputer can use this computational power to perform a range of AI and HPC workloads. Its compatibility with Arm SVE allows optimized operational performance for AI and analytics.
Source credits: https://www.fujitsu.com/global/about/resources/news/press-releases/2019/1113-01.html