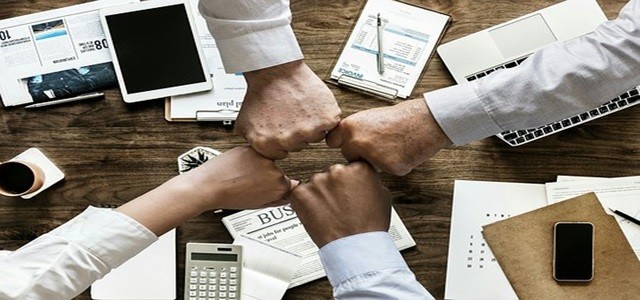 As the COVID-19 pandemic continues to impact the global economy, the need for remote working tools is growing rapidly. The upsurge in work-from-home across the globe has propelled the demand for safe, secure, reliable, efficient, and high-quality online working and video conferencing solutions.
CoMeet Alliance has recently rolled out the new, made in Vietnam online meeting solution on the open-source platform Jitsi, thanks to the sponsorship of the Vietnam Free Open Source Software Association (VFOSSA).
CoMeet Alliance, which includes five members of the VFOSSA including DQN, FDS, CMC TS, iWay, and NetNam, launched the new design, integration, maintenance, support, and consulting video conferencing platform to bring safe, secure, effective solution and technological autonomy.
CoMeet services are apparently tailored in order to meet the special requirements of businesses, organizations, and agencies.
As per sources familiar with the development, CoMeet Alliance's latest range of products and services are expected to provide users a multipoint connection, mobility and convenience in addition to safety, security, and technological autonomy.
In addition, the videoconferencing solution allows users to customize the interface and integrate it with existing systems of Cisco and Polycom and other services such as IP PBX.
VFOSSA Chairman PhD. Nguyen Hong Quang stated that depending upon the open-source resource requirements, the new range of solutions offered by CoMeet Alliance bring exceptional advantages and capabilities in terms of personalization of the system.
The operation of CoMeet Alliance's solutions does not depend on the international transmission line, noted Alliance media representative Mr. Truong Anh Tuan, being optimistic with the government's trust of enterprises and agencies.
Also read: Verizon in talks to buy Zoom rival BlueJeans amid work-from-home surge
These solutions can be operated using domestic bandwidth even when AAG hasn't yet recovered, Mr. Truong Anh Tuan added.
Notable features of the made in Vietnam online meeting solution
The videoconferencing solution offers online meeting and conference and supports unlimited number of participation areas. The solution allows screen sharing among participants following the coordination of administrators. It also brings private conversation and meeting record features.
More importantly, the online meeting tool ensures safety and security due to reliable data encryption and member control. Users apparently have the flexibility to operate the tool across multiple platforms including Android, MS Windows, MAC OS, and iOS.
Source: https://finance.yahoo.com/news/cmc-technology-solution-joins-comeet-000000993.html