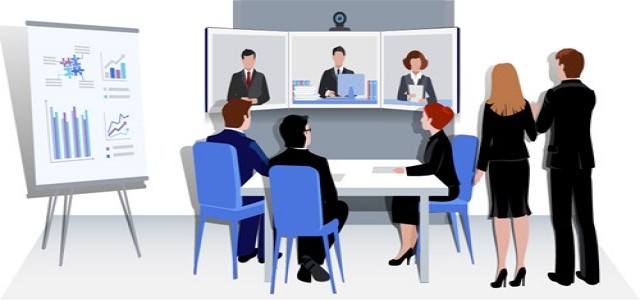 Chinese augmented reality (AR) smart glasses company MAD Gaze has reportedly secured nearly 130 million yuan (US$19 million) in a Series A funding round led by DNS Capital and Black30 Ventures.
This new investment will enable the company to expand to four continents, said MAD Gaze CEO Jordan Cheng, adding that the firm has had plenty of success with business customers including Microsoft, IBM, Sony, Oracle, Cathay Pacific Airways, Decathlon, and Nespresso.
MAD Gaze has learnt a lot from these companies and the group will use that learning to establish its GLOW series of AR glasses in the global market, Cheng noted.
The company claims its latest mixed reality (MR) glasses, GLOW Plus, are a new replacement for laptops and tablets. Seemingly, it is a binocular MR glasses in a hybrid form.
Users can connect GLOW to their Android devices via a USB-C display port by simply plugging and playing. Additionally, users can use these MR glasses to view what's on their phone and control it.
The GLOW offers a 53-degree field of view, which is like watching a 118" screen from six feet away. A number of videos on the Indiegogo website demonstrate the apps in action.
For the record, MAD Gaze was founded by Cheng in 2013. The company has launched seven AR glasses over the past few years. These include GLOW, GLOW Plus, X5, X5S, X5P, Ares, Vader.
MAD Gaze also launched a smart watch called MAD Gaze Watch at CES in January this year. The watch apparently is powered by bone conduction technology and has gesture control, which is also used in the company's new GLOW glasses.
Also read: Snap unveils new version of Spectacles to boost AR viewing experience
According to sources familiar with the development, MAD Gaze is planning to do an Indiegogo campaign for the watch before March end. Apparently, the company is also hoping to sell more than 50,000 units of the GLOW worldwide in 2020, including at least 10,000 in the U.S.
However, with coronavirus currently affecting all electronics manufacturing in China, the company recently issued a warning to its Indiegogo buyers to expect delays.
MAD Gaze was named one of the Fast Company's 50 Chinese tech firms to watch.
Soon after that, the company raised US$11 million in a pre-A round. MAD Gaze yet again made it to the headlines in 2019 when the Indiegogo campaign for the company's new $399 smart glasses raised more than US$650,000.
Source credit: https://www.forbes.com/sites/charliefink/2020/02/24/ar-smart-glass-maker-mad-gaze-snags-19-m-investment/#2ce0d2d53795