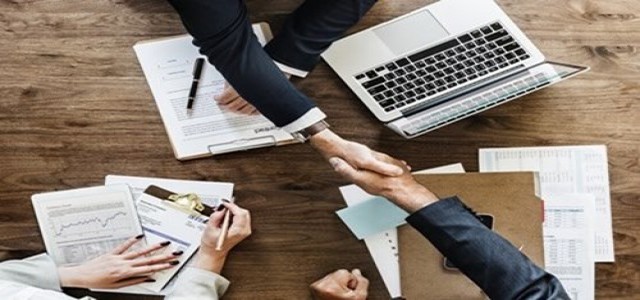 The domain of consulting is increasingly becoming an expansive industry of sorts, owing to the widespread demand for assistance and advice pertaining to the strategy, management, and operations of a company. Purchasing consulting firms has become rather commonplace for established companies and SMBs alike, a tactic undertaken by these organizations to give wings to their long-term purposes and objectives by means of a third-party perspective.
Citing an instance validating the aforesaid, global consulting leader Capgemini has recently inked an agreement to acquire engineering and innovation consultancy firm Altran. As per reliable sources, the acquisition has been sealed at a valuation of EUR 3.6 billion.
The consulting company already supports firms with management consulting and IT services. The inclusion of engineering and R&D services leader Altran in this landscape is bound to create the world's largest contender in the services and consulting spectrum, specifically across the Europe and U.S. markets, claims Paul Hermelin, Chairman and CEO, Capgemini.
The acquisition will apparently generate a group comprising over 250,000 employees, realizing revenues worth EUR 17 billion.
Capgemini's takeover of Altran comes at a time when consulting companies have been depicting increased interest in a digital revamp amid the rising proliferation of Industry 4.0. In a scenario where capitalizing on a fast-growing market is the need of the hour, strategic consulting firms are aiming to increase their offerings, leveraging on acquisitions.
Incidentally, last year, the French consulting company, in a bid to offer the benefit of the firm's multi-disciplinary strengths in innovation and consultancy, made the decision to transition to a single brand to group its service offerings. Capgemini formed the Capgemini Invent in September 2018, merging together its digital, creative, and management consulting businesses into a solo entity.
Seemingly, Capgemini Invent forms an advisory group comprising more than 6,000 consultants in over 30 offices and 10 creative studios worldwide, fusing the expertise of LiquidHub, Backelite, Fahrenheit 212, Capgemini Consulting, Adaptive Lab, and Idean.
Capgemini's Altran acquisition is not the only one that made it to the front page this year; 2019 has been replete with a number of similar such takeovers. Equistone Partners Europe has just purchased a majority stake in French engineering consultancy firm Vulcain Ingénierie with an intention to boost the company's expansion in France.
Hexaware Technologies has also recently acquired the U.S.-based digital consultancy company Mobiquity for a valuation of INR 1,300 crore (close to USD 182 million).
Source Credits: https://www.consultancy.eu/news/2909/capgemini-buys-engineering-consultancy-altran-for-36-billion