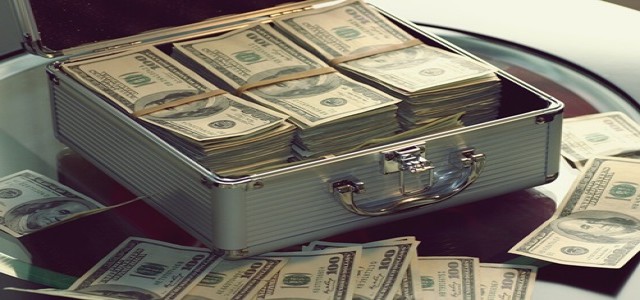 The security industry has witnessed a growing number of mergers and acquisitions over the past few years, as players are looking to reinforce their market presence and better compete with rivals. Latest in the list of 2019 acquisitions is Broadcom's purchase of the enterprise security business of Mountain View, California-headquartered software enterprise Symantec.
California-based chipmaker Broadcom has recently announced its $10.7 acquisition of Symantec's enterprise business, following which Broadcom stock climbed up 1% in after-hours trading and Symantec shares jumped 5% when after-hours trading resumed.
Symantec declared that the deal is expected to close before 2019 end. Broadcom stated it expects the pair to amass more than $1 billion in run-rate cost synergies, partly by eliminating redundancies, over the 12-month period following the transaction.
Sources with knowledge of the matter suggest that Symantec intends to return the earnings from deal after tax to investors through $12-per-share installments after deal closure. The firm also plans to raise the dividend to $12.5 per share after the transaction is closed.
Rumors about a possible deal between the two companies had surfaced in early June this year, boosting Symantec shares skyward. However, it was later reported that the talks between Broadcom and Symantec had ended, after which Symantec shares began dropping gradually.
Apparently, Broadcom has made a string of acquisitions over the years. The chipmaker had also tried to purchase Qualcomm for more than $100 billion but failed as President Donald Trump had stepped in and blocked the transaction.
Following the events, Broadcom reportedly acquired software enterprise CA technologies in a deal worth $19 billion, which eventually helped the chipmaker diversify its business.
Evidently, the limitations imposed by the U.S. government on Chinese smartphone maker Huawei on product purchase from American companies resulted in a notable decline of Broadcom revenues.
The latest acquisition would offer profound cross-selling opportunities with CA solutions and Brocade, noted Broadcom CEO Hock Tan. Broadcom had recently disclosed that it would announce its third quarter fiscal year 2019 financial results and business outlook on September 12, 2019.
For Symantec, its enterprise business had raked in around $2.3 billion in remunerations for the 2019 fiscal year, accounting for nearly 50% of the company's income over the period.
Source credits:
https://www.cnbc.com/2019/08/08/broadcom-acquires-symantecs-enterprise-business-for-10point7-billion.html
https://www.broadcom.com/company/news/financial-releases/52516