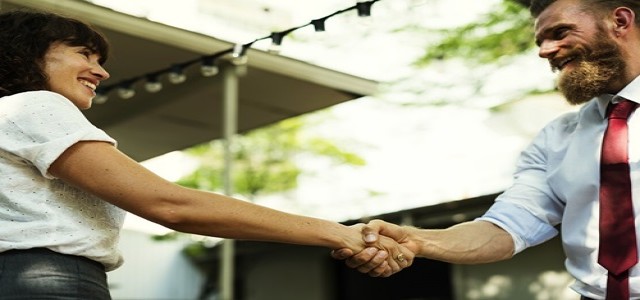 San Jose, California-based chipmaker Broadcom had reportedly been in advanced talks with cybersecurity software provider Symantec for the acquisition of its Enterprise Security business. Following months of discussions, the two companies have finally sealed the deal.
Broadcom completed the $10.7 billion takeover of Symantec's $2.5 billion enterprise business following which the company's shares rose 1.45% to $300.90 in trading Monday morning. Sources close to the matter reported that the deal was announced before the market opened.
The chipmaker confirmed that it intends to scale up its investments around the Symantec security endpoint, web and data loss protection platforms and products, while cutting back investment in other areas where the return may not be as lucrative.
Broadcom also revealed plans to achieve around $1 billion of cost synergies in the year following the close of its deal with Symantec through cuts to marketing, sales as well as general and administrative functions.
Evidently, Art Gilliland will continue to lead the Symantec Enterprise Security business. Gilliland has been in charge of the company's product and engineering units since November 2018.
Meanwhile, it seems that Symantec's consumer business will remain an independent, publicly-traded enterprise under a new name - NortonLifeLock.
Broadcom has a proven track record of successfully integrating businesses and enabling growth and innovation at a faster pace and the team at Symantec looks forward to working with Broadcom, mentioned Gilliland in a statement.
Also Read: Broadcom confirms $10.7B takeover of Symantec's enterprise business
Following the transaction, Broadcom CEO Hock Tan announced that the company plans to sell Symantec to Global 2000 organizations. Tan had reportedly stated in August that business with SMBs and smaller enterprises tends to be much simpler.
The Symantec acquisition marks a crucial milestone for Broadcom's semiconductor and software franchises that constitute the Broadcom platform, Tan said, adding that the Symantec Enterprise Security business will expand its footprint of mission critical infrastructure software solutions for the Global 2000.
NortonLifeLock is already a leading provider of cybersecurity solutions to consumers and small businesses and the singular focus will enable the team to effectively grow and continue innovation, noted NortonLifeLock interim President and CEO Richard Hill.
Apparently, the Broadcom-Symantec deal is only the second major purchase of a cybersecurity firm by a chipmaker, following Intel's purchase of antivirus software maker McAfee in 2011.
Source credit: https://www.crn.com/news/security/done-deal-10-7-billion-broadcom-symantec-enterprise-acquisition-closes?itc=refresh