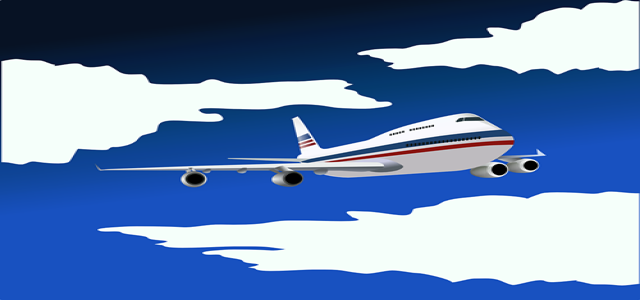 Chicago headquartered aerospace giant Boeing has reportedly agreed to pay for the cost of 737 MAX engines. Citing reliable sources, according to the transaction, all the engines that will be delivered in the year 2020 will be completely paid for. Moreover, Boeing will also pay for the engines that were supplied in 2019.
For the record, 737 MAX aircraft faced ban after the plane crashed twice- once in October 2018 and then March 2019. Since then the aircraft are grounded across the globe affecting Boeing's delivery of planes.
Notably, last month, the aerospace giant delivered close to 13 aircraft and a year earlier it received an order for 45 planes after cancellation in January and supplied 46 aircraft. Apparently, Boeing's strong competitor – European company Airbus witnessed a total of 274 orders in January. This recorded the company's biggest January sale in the last 15 years.
In a bid to achieve financial flexibility, Boeing has agreed upon a short-term loan of USD 13 billion in order to get past the loss incurred due to the grounding of 737 MAX aircraft.
Also Read: Air Zimbabwe to reportedly lease out two Boeing 777 passenger aircraft
In recent news, the Federal Aviation Administration noticed that the electrical wiring of the 737 MAX aircraft did not meet the required regulations for safe wire separation. This creates a possibility for an electrical short to move the plane's horizontal tail which could prove to be highly catastrophic.
Founded in the year 1916, Boeing is the world's largest aerospace company and a major manufacturer of defense aircraft, commercial jetliners, space and security solutions. Headquartered in Chicago, the company employs over 153,000 people across the United States and over 65 nations. In 2018, Boeing delivered nearly 5,612 aircraft to airline companies across the globe.
Recently, Boeing had discovered debris in the fuel tanks of many of the grounded 737 Max jets lying in storage. This has added to the difficulty in getting these planes back up in the air. The company had claimed it would update its checklists and instructions for employees as well as included additional audits and inspections to address the issue.
Source Credits: https://www.thestreet.com/investing/boeing-is-said-to-reach-accord-with-makers-of-737-max-engines