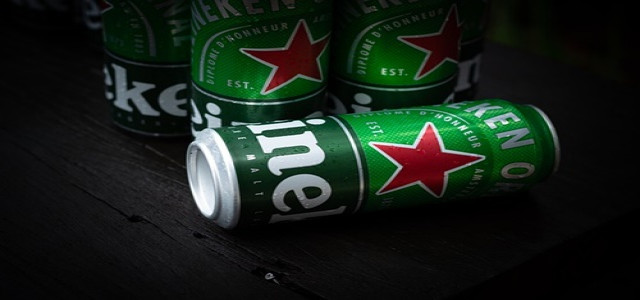 The brewing company might hand over its Russian operations to a new buyer.
Heineken will maintain all 1,800 staff members' salaries throughout 2022.
Heineken N.V., a Dutch beer manufacturer, has announced to have withdrawn from Russian markets given the ongoing situation with Ukraine.
Earlier this month, the brewer suspended exports and new investments in the country and has now ceased sales as well as production of the brand in Moscow, making it the latest in a long line of Western companies to leave the country.
Heineken stated that this decision was made in response to the alarming events that have occurred in the battle with Ukraine and that it is dismayed to see the intensity with which the war appears to be unraveling.
According to the company's statement, the business activities in Russia do not appear feasible or sustainable as per the ongoing conditions and hence will exit the country as part of its strategic assessment.
The brewing corporation seeks to hand over its operations to a new buyer based on international and local trade regulations. Notably, Heineken will not share in any revenue gained by this transaction, which is estimated to generate USD 438 million in exceptional charges.
To mitigate the likelihood of nationalization and guarantee the safety and well-being of its employees, Heineken will continue to work in limited operations in Russia during this transition period, eventually leading to a complete stoppage.
Furthermore, it has asserted that it will maintain all 1,800 staff members' salaries for the whole year of 2022 and will strive to secure its future endeavors to the best of its ability.
It is also worth mentioning that ever since the onset of this war between Russia and Ukraine, a slew of Western behemoths, including Coca-Cola, McDonald's, and Ikea among others, have closed their doors and offices in Russia.
Source credits:
https://www.moneycontrol.com/news/world/heineken-exits-russia-in-wake-of-ukraine-war-8284811.html