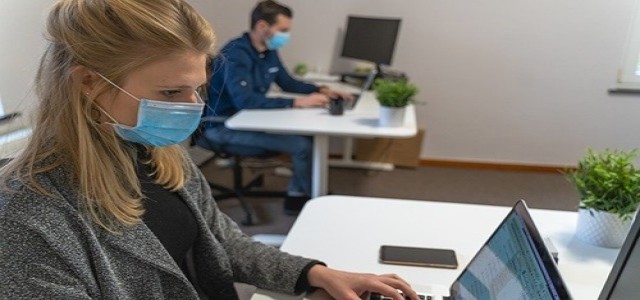 100,000 of Well's Fargo have been reporting to the workplace throughout the pandemic.
The sudden rise in Omicron cases had forced the bank to delay its plans.
American multinational financial services institution Wells Fargo & Co has reportedly called most of its employees, including those in customer-facing positions, to return office on March 14 and adhere to a hybrid flexible model.
Initially, the company had planned a mandatory return for many employees on Jan 10. However, given the volatile conditions amid the Omicron surge, in December, announced to delay its plans for a full return in 2022.
The latest call from the San Francisco-based bank comes a week after Goldman Sachs Group Inc decided to bring its U.S.-based staff to the office. Meanwhile, Morgan Stanley is encouraging employees to return this month and JPMorgan, the country's largest bank, expects staff to return on a rotational basis this month.
Other rivals are set to follow in the same footsteps this month as the COVID-19 cases decline. Even European banks are also bringing staff back into their U.S. offices.
As per the bank's memo, contact center employees and those handling operations will return soon after staff employees start working from the office, with no changes to work schedules for essential employees.
It is worth noting that the bank recently allowed voluntary early return for U.S. employees, and also resume business meetings, client visits, and travel, only if they are fully vaccinated. Although it is encouraging vaccinations, it has not made booster shots mandatory.
In line with the local restrictions, fully vaccinated staff can choose not to wear a mask, while the unvaccinated employees are required to take tests and wear a mask at all times.
As of September-end, the bank had 254,000 employees, of which, 100,000 have been reporting to office premises throughout the pandemic.
Source credits:
https://money.usnews.com/investing/news/articles/2022-02-09/wells-fargo-asks-employees-to-return-to-office-in-mid-march-memo