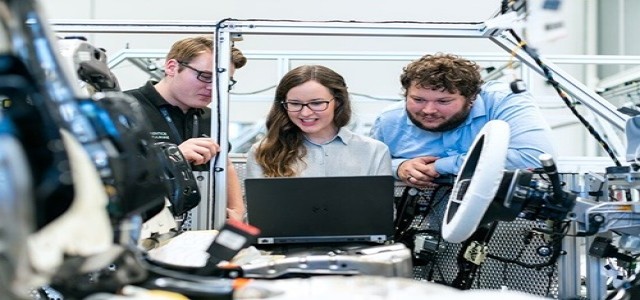 Amazon Web Services Inc. recently introduced a new cloud-based data service to assist carmakers in remotely diagnosing and managing vehicle issues for avoiding recalls and enhancing safety.
The new tool in the tech giant's AWS for Automotive portfolio of products and services for the transportation sector, AWS IoT FleetWise, was presented at the company's annual conference in Las Vegas.
Customers, including auto suppliers and fleet services like Lyft and Uber, can use the cloud-based system to collect, organize, and transfer vehicle data to the cloud.
Mike Tzamaloukas, GM of AWS for Automotive, stated that the data generated by automobiles equipped with lidars, radars, and cameras is increasing as vehicles get smarter and more sophisticated.
Customers can obtain fragmented data from several fleet models and vehicle types through FleetWise. It also complements data-driven services from automakers like Ford Pro Intelligence from Ford Motor Company and OnStar from General Motors.
Dean Phillips, the business unit's international tech-head, mentioned that they intend to make it simple and easy for their customers to identify solutions to their challenges by focusing on the industry's shift to software-defined cars and systems.
The new service is currently available as part of AWS for Automotive's extensive range of in-vehicle and cloud-to-vehicle capabilities.
It is worth noting that AWS made USD 13.5 billion operating profit on sales amounting to USD 45.4 billion in 2020, an increase of 47% and 30% respectively over the previous year.
Despite the ongoing pandemic and worldwide supply chain disruptions, AWS observed growth of USD 13.2 billion in operating profit on USD 44.4 billion in sales through the first nine months of 2021, virtually matching its full-year results in 2020, sources cited.
In another major development, AWS recently unveiled new tailored processing chips geared at helping its clients save costs using chips from Nvidia CPUs and Intel.
Source Credit-
https://auto.hindustantimes.com/auto/news/amazon-launches-service-to-help-automakers-prevent-recalls-improve-safety-41638329879620.html