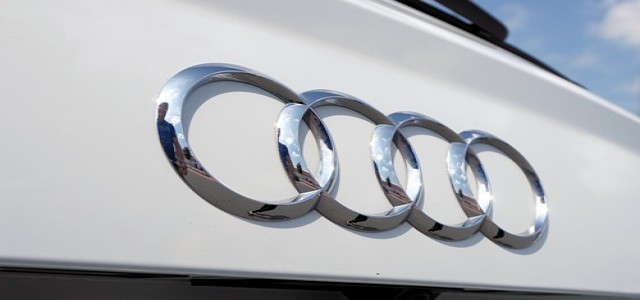 5G is being touted as the catalyst for smart city development. The technology is gradually propelling us into a new age of connectivity and will soon transform infrastructure like roads, traffic signals and streetlights into smart city assets.
Automakers globally are focusing on integrating 5G-enabled tech into their upcoming innovations and contributing towards making smart mobility a reality. 5G could soon turn cars into thinking, talking supercomputers!
Audi recently confirmed it has partnered with German telco Deutsche Telekom and City of Ingolstadt to collaborate on 5G. The three partners reportedly signed a memorandum of understanding (MoU) in Ingolstadt.
The German auto major claims that the three partners plan on using 5G to make urban mobility safer, more sustainable and more digital.
Audi said it is currently working on implementing connected technology in its future vehicles and the addition of 5G, with its higher bandwidths and lightening fast speeds, will help achieve virtually real-time network responses.
Peter Steiner, Managing Director of Audi Electronics Venture GmbH, commented that consistent connectivity is the team's prime goal on its journey towards the future of mobility.
As a prominent automaker, Audi can use 5G to substantially contribute towards improving urban mobility. The newly-formed partnership will certainly help develop integrated solutions for the cities of tomorrow, Steiner noted.
Also Read: Deutsche Telekom & SK Telecom ink partnership on SaaS and 5G services
Audi mentioned that one potential use-case of 5G is to build connected traffic signals at road junctions for safe and efficient traffic management.
The carmaker claims that these smart traffic management systems could exchange data and interact with cars and other road users via 5G, which will seemingly enable drivers and cars to react more quickly to unanticipated movements.
Evidently, mobile IoT devices of pedestrians and cyclists can also be incorporated into real-time interaction between cars and infrastructure via 5G. This apparently will enable all road users to be connected as comprehensively as possible.
The German luxury car manufacturer had recently unveiled AI: Trail quattro, an electric off-roader concept for the future of mobility. The four seater vehicle, which company had showcased at the IAA 2019 held in September, blends automated driving and off-road capabilities.
Deutsche Telekom had recently teamed up with SK Telecom in June to collaborate on SaaS and 5G services.
Source Credit: https://auto.economictimes.indiatimes.com/news/auto-technology/audi-partners-with-deutsche-telekom-and-city-of-ingolstadt-for-5g-technology/71420907