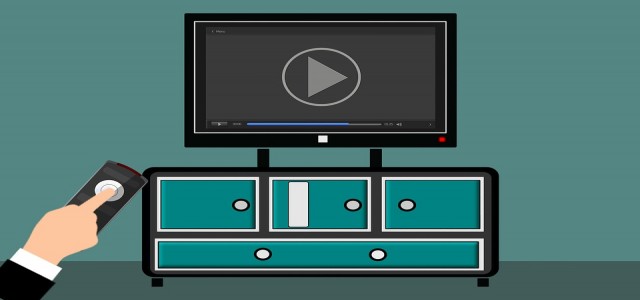 Telecom giants and video streaming service providers worldwide are facing extreme competition with increased access to high quality original content and lowering network prices. Leading brands in U.S. like Netflix are now contending against media companies like Disney to penetrate a vast subscriber base. Fueling the industry rivalry, American telecom major AT&T is reportedly looking to extend its streaming portfolio with a new TV service.
AT&T currently offers three services to its viewers which are the DirecTV Now, HBO Max and mobile platform Watch TV. With its DirecTV viewership suffering a massive drop in recent years, the brand looks to reinstate its prominence in the industry with its new upcoming service.
The American telecommunication network and streaming services provider has recently disclosed that it will begin testing a new AT&T TV service in selected markets during the third quarter, with further deployment in the fall, using its second quarter gains.
David Christopher, President of AT&T Mobility and Entertainment, had previously mentioned that it could be a DirecTV-based service with an optional set-top box powered by Android TV. He suggested that custom hardware wouldn't be mandatory, however it would deliver a customer experience that cannot be possible by asking viewers to install an app.
It will be a premium service that could undermine regular DirecTV satellite access, noted Christopher.
Apparently, each of AT&T's television services has a distinctive viewer base. While Watch TV is the best choice for mobile audiences, DirecTV Now is the ultimate substitute for people no longer preferring conventional television, and HBO Max is similar to Amazon Prime Video or Netflix, focused at delivering originals and back catalog material. However, it could possibly create confusion among viewers who cannot afford to subscribe to everything.
AT&T stated that the company is facing enormous pressure as its earnings have significantly dropped recently. Evidently, DirecTV Now has lost close to 168,000 subscribers year-over-year, while a drop of about 778,000 people was recorded in its conventional TV audience over the same period.
Randall Stephenson, AT&T CEO, has confirmed recently that the HBO Max streaming services, expected to launch by coming spring, would offer elements live and premium sports, which could be a key driver for the platform. It would certainly intensify race against traditional TV service providers and online sports viewing platforms.
Source credits: https://www.engadget.com/2019/07/24/att-tv/