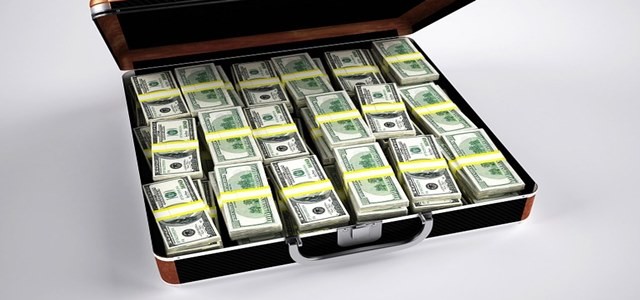 The innumerable fluctuations in the oil and gas industry and the robust competition in the space seem to have coerced core companies to undertake diversified expansion strategies. In a bid to ensure sustained demand for their products, oil companies have been targeting major markets worldwide to lock in demand for their crude.
One of the O&G majors that has been planning to explore newer avenues for pushing its crude demand is the Dhahran-based petroleum and natural gas conglomerate, The Saudi Arabian Oil Company. The firm has made it to the headlines for having declared an expansion plan for its Korean refining unit. Apparently, the state-owned oil company has undertaken a couple of strategic initiatives to ensure that the demand for its crude remains consistent for the long-term across Asia.
As per sources familiar with the matter, Saudi Crown Prince Mohammad Bin Salman, along with Aramco CEO Amin Nasser, paid a visit to Korea. During the course of the visit, both the countries joined hands on multiple projects pertaining to shipbuilding, crude supply, automobile, and the like. Seemingly, the Prince has been working to diversify Saudi's industrial focus on projects apart from the crude sector.
Despite the diversification though, Saudi Arabia does not seem intent to lose its money-spinning avenue. In accordance, Aramco inaugurated S-Oil's Residue Upgrading Complex and Olefin Downstream Complex, to process oil into chemicals, and supply high-performance products to major Korean industries. An MoU has also been signed between Aramco and S-Oil to team up on a $6 billion worth steam cracker, expected to be completed by 2024.
Quite obviously, Aramco and other Saudi companies seem to have had their priorities fixed. While the Kingdom has been relentlessly working on Vision 2030 to shift away from oil, Saudi firms have also been looking to ensure long-term demand for their crude in refining and chemicals businesses and have accordingly been striving to expand their market potential in Asia.
In order to establish strong liaisons with South Korea, Saudi Aramco, with its affiliates, has inked 12 agreements with major South Korean companies along the likes of Hyundai Heavy Industries (HHI), The Hyundai Motor Group, Korea National Oil Corporation, Hyundai Oilbank, GS Holdings, Hyosung, and Daelim Industrial.
Aramco CEO Nasser has been quoted to say that the company will be prepared to supply markets even in the event of trade route disruptions, amid the rising tensions with Iran pertaining to the Strait of Hormuz.
Source Credits: https://gulfnews.com/business/energy/aramco-plans-6b-korean-refinery-boost-to-place-saudi-oil-1.64853581