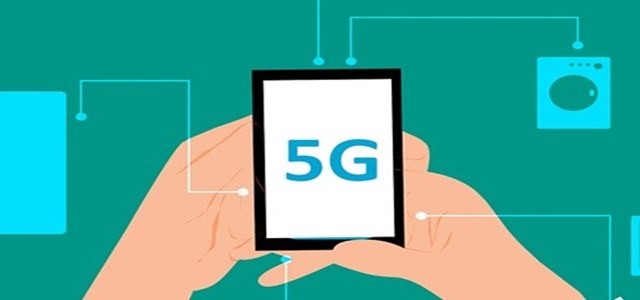 Introduction of 5G is poised to drastically transform the global cellular network landscape, with numerous industry players developing 5G-compatible gadgets and integrating the latest chips into their products. The expected demand for 5G smartphones in the next few years has forced leading tech giants to rely on chipmakers to support internet connectivity, resulting in a number of supply deals and acquisitions.
American multinational Apple is reportedly in advanced talks to acquire Intel's 5G modem services in a deal worth $1 billion. Earlier this year, Intel had announced its decision to sell off its 5G modem business after Apple had managed to reach an unexpected settlement with telecom equipment provider Qualcomm, after years of controversial legal disputes.
Sources with relevant information on the subject at that time reported that Apple believed Intel couldn't power its new generation of 5G-driven smartphones, coercing Apple to partner with Qualcomm again.
Apparently, Apple had long been Intel's only major modem customer prior to its settlement with Qualcomm. After Apple unveiled its new partnership with Qualcomm, Intel had started searching for a buyer for its 5G modem business.
Bob Swan, Intel CEO, had confirmed that the brand's decision to abandon its modem business was directly driven by the Apple-Qualcomm settlement. He noted that without Apple as a potential client, Intel's 5G modem business did not seem to have a lucrative future.
Evidently, Apple has been working on developing its own modems that would enable the brand to function independently without assistance from third parties. The company believes that combining Intel's portfolio and 5G chip fabricating experience for iPhones will assist them in realizing their vision. Moreover, an apple-fabricated modem for iOS devices will provide direct control of the internal specifications of its hardware.
Intel stated that the company plans to continue working on developing 5G technology for other connected devices, which could be promising for the company as devices like laptops will certainly bring forth new opportunities.
A few months ago, Intel had confirmed its plans to launch three new Project Athena labs across the globe for helping manufacturers in the development of thinner laptops that will support 5G wireless broadband and have longer battery life. Repandly, the first laptops ensuing from Project Athena were expected to be launched in late 2019.
Source credits:
https://www.theverge.com/2019/7/22/20706244/apple-intel-5g-modem-business-1-billion-reports-sale-qualcomm