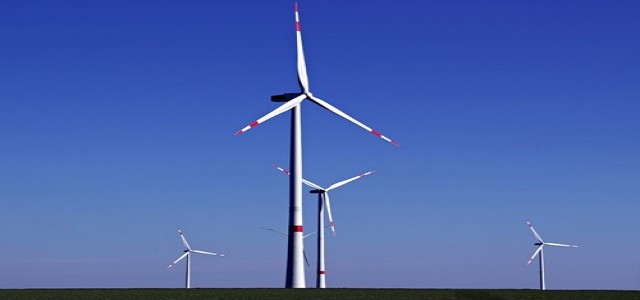 Major investments in renewable energy by tech giants represent a critical step towards minimizing the global carbon footprint. Following Google's announcement of its plans to make a global investment in sustainable energy, Amazon has recently announced three new clean energy projects across the U.S. and U.K.
This announcement apparently highlights Amazon's commitment to the Climate Pledge. The ecommerce and tech major aims to achieve 80% renewable power dependency by 2024 and 100% by 2030 to realize its net zero carbon ambitions by 2040.
More clean energy projects indicates better jobs for North Carolina families, stated North Carolina Governor Roy Cooper, adding that Amazon's announcement marks a major step towards North Carolina's clean energy plans.
About Amazon's latest wind and solar projects
Amazon will reportedly set up a new 50 MW Wind Farm in Kintyre Peninsula, Scotland. The new Amazon Wind Farm is expected to generate over 168,000 MWh of clean energy annually, sufficient to power around 46,000 UK homes. The project will evidently be the largest corporate wind power purchase agreement in the U.K.
Sources with knowledge of the matter informed that the online shopping giant will also set up two new solar projects in Prince George County, Virginia, and Warren County, North Carolina. With a combined capacity of about 215 MW, the two projects are expected to generate around 500,997 MWh of renewable energy annually.
Also read: Google touts 'largest corporate purchase' of solar and wind energy
Once complete, the three new renewable projects by Amazon will provide a combined capacity of about 265 MW which Amazon will use to power its AWS data centers. The new Amazon wind and solar projects are expected to begin power generation in 2021.
Amazon has reportedly developed a new transparency website to track its progress towards upholding the Climate Pledge.
Previous clean energy contributions from Amazon
Amazon has previously launched 18 utility-scale wind and solar projects that would be generating more than 1,600 MW of sustainable power and deliver over 4.6 million MWh of renewable energy each year, sufficient to power over 368,000 U.S. homes.
The company has also deployed over 50 solar rooftops on sort centers and fulfillment centers across the globe that generate more than 98 MW of clean power and deliver around 130,000 MWh of renewable energy annually.
Source credit: https://www.businesswire.com/news/home/20191023005957/en/Amazon-Announces-New-Renewable-Energy-Projects-UK