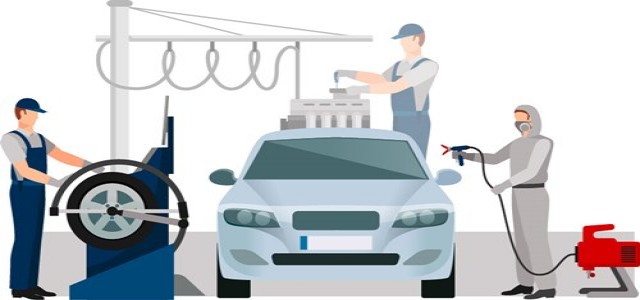 American ecommerce major Amazon has partnered with numerous automakers in recent times to incorporate Alexa's voice assistant technology into vehicles. Reportedly, the tech giant is now partnering with Italian luxury sports car maker Lamborghini and Michigan-based electric truck startup Rivian.
It has come to the fore through credible sources that Lamborghini will deploy Amazon's voice-enabled assistant Alexa in its Huracan Evo. Rivian said it will include Alexa into the R1T pickup truck and R1S SUV, the company's first two all-electric vehicles, beginning later this year.
Apparently, Rivian also plans to deploy the technology in its upcoming fleet of all-electric Amazon delivery vans, which the American EV startup had announced in September. These delivery vans are set to begin production in 2021.
Rivian recently raised around $1.3 billion in a funding round led by T. Rowe Price. The startup had also raised about $700 million in an investment round led by Amazon about a year ago.
The new Alexa-enabled electric vehicles were reportedly announced simultaneously with the CES technology conference taking place in Las Vegas this week.
American consumers could soon be able to pay for gas using Alexa at over 11,500 Exxon and Mobil stations. General Motors, a partner with Amazon for its Alexa voice assistant technology, was the first carmaker to offer in-car payment capabilities at gas stations via a car's infotainment system back in 2018.
The Seattle-based tech giant also disclosed recently it will partner with automakers including BMW and Fiat Chrysler to integrate Amazon TV into in-car infotainment systems. In addition, Amazon said it will expand Echo Auto, the brand's aftermarket in-car device powered by Alexa, to international markets this year, beginning with India on January 15.
Also read: Rivian secures $1.3B in new funding to race past rival EV startups
Amazon is essentially contemplating partnering with all major automakers in some form, noted Arianne Walker, the company's chief evangelist of Alexa Auto.
Heading into 2020, the demand for Alexa in vehicles is through the roof, Alexa Auto VP Ned Curic had commented last month.
Amazon shares rose 1.2% mid-afternoon on Monday, January 6 to nearly $1,900 per share. Reportedly, the stock jumped by more than 20% during the past year, including a 2.6% rise in 2020.
Source credits: https://www.cnbc.com/2020/01/06/amazon-partners-with-lamborghini-rivian-to-offer-alexa-in-vehicles.html