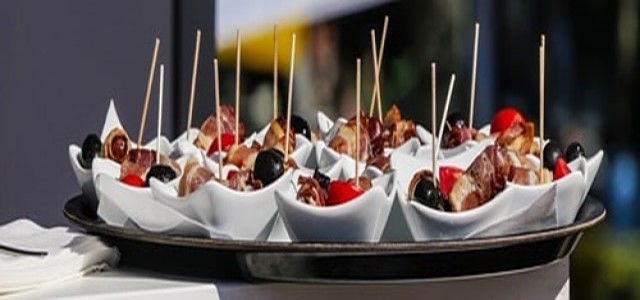 Flag carrier Air India is reportedly planning to improve its in-flight catering services for the first as well as the business class under the new ownership of the Tata group.
Expanded meal service will be provided on four flights, with the airline management also looking to upgrade the service methods while the emphasis will be on offering exquisite service. The liquor and newspaper trolley service, which had been halted due to the COVID-19 outbreak will be reinstated as well.
For its first-class seating, Air India used to provide extensive lunch services, however, these were stopped several years ago due to cost constraints. As part of its efforts to improve its reputation, the airline's crew is receiving refresher training on key service methods.
This training includes instruction on how to lay the table and plate meals course by course. Speculations have it that there will be changes in menus or extended variety in choice of beverages too.
Air India is also reintroducing some comforts and services, such as duvets, blankets, and pillows, that were previously unavailable owing to the pandemic. Linen and hot towels would also be taken on board, as was normal practice previously.
The airline had also modified various onboard processes to reduce passenger interaction during the pandemic. The crew will soon be able to drink in the galley and would no longer pour beverages in front of passengers in the cabin.
AB Subbaiah, Air India's General Manager (IFS), had claimed that beverage service should be provided before each meal as per the SOP. For beverages, trolley service should be provided in first and business class, while a bar cart should be used in the economy.
The plans also list the various types of cups and glasses that will be taken on flights, including melamine or porcelain cups, highball & wine glasses used to serve tea/coffee, and wines in various cabins.
Source Credits:
https://www.business-standard.com/article/companies/air-india-set-to-enhance-in-flight-service-in-first-and-business-class-122012700032_1.html