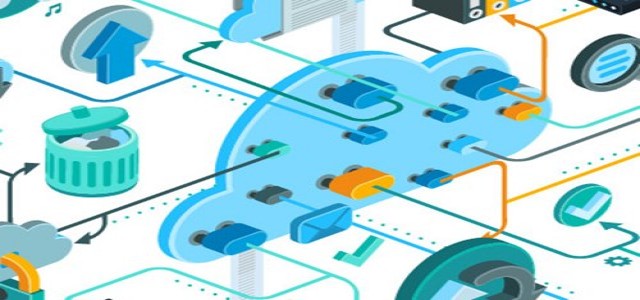 With COVID-19 bringing up an impending gloom in the economic situation worldwide, businesses have been brainstorming numerous ways to maintain productivity and retain profits. Academia being one of the fields that has been severely impacted, e-learning has taken up more precedence than ever before. Harnessing the increasing demand for online learning and the rising prominence of the cloud, companies are attempting to bring forth cloud-oriented learning solutions in the fray.
To that end, Absorb Software, the renowned provider of Absorb Infuse and the Absorb LMS (Learning Management System), has reportedly declared that it has purchased the cloud-centric authoring solution, Koantic. In an era where the requirement for interactive, engaging virtual learning is only increasing, this partnership is likely to rake in substantial benefits for both parties. Especially in the light of the fact that Koantic boasts of a unique combination of a full-featured course authoring and a web-based, intuitive, interface that meets the expectations of the digital learning market today.
As per sources familiar with the knowledge of the matter, Absorb aims to integrate the course builder along with its LMS while simultaneously offering the same as a stand-alone product, which reportedly, is to be son renamed as 'Absorb Create'.
Mike Owens, founder and the Chief Executive Officer of Absorb Software, has been reportedly quoted to state that the company undertook a massive search to find the best course authoring tool there exists – not just to complement Absorb LMS, but the best one otherwise – which they have supposedly found in Koantic. This acquisition will ensure that Absorb continues to move forward on a path of tremendous market expansion and numerous growth opportunities, Owens said, adding that the takeover also reinforces the company's position as an all-in-one learning platform in an era when powerful, intuitive tools make a world of difference for businesses.
Romain Gagnon, Chief Executive Officer, Koantic, has been quoted to state that presently, the course authoring market is inclusive of numerous complex legacy tools which are not only expensive but are also difficult to use. However, Koantic's customers love its software as it is powerful but still a rather easy-to-use tool which works quite akin to a human brain, he says, adding that in that sense, Koantic and Absorb complement one another rather well, since they are both intuitive and best-in-class solutions all by themselves, while when combined, they deliver the best end-to-end virtual learning platform there is.
For the record, since 2019, Koantic is the fourth e-learning firm that Absorb acquired. The earlier buyouts of the company include eLogic Learning, ePath Learning, and Torch LMS.
Source Credits: https://www.absorblms.com/company/newsroom/absorb-software-acquires-koantic-cloud-based-content-authoring-solution