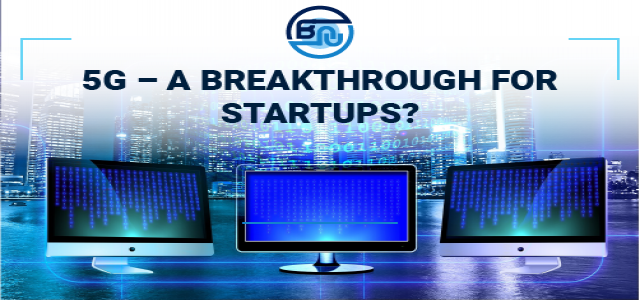 U.S. telecom giant AT&T and technology leader Samsung recently announced a unique collaboration under which they launched a 5G Innovation Zone in Texas, at the Samsung Austin Semiconductor facility. Apparently, the initiative is targeting use cases for 5G technology across industrial IoT applications, robotics and mixed reality.
The companies believe these applications will help enhance the security, safety, efficiency and operational performance during manufacturing activities. In terms of global influence, one can assume that such initiatives would encourage not only large enterprises but also thousands of startup companies surfacing around the globe every year.
The move has come at time when 5G network roll outs have become a priority among major telecom companies and chip makers globally. As with most of the new technologies, 5G is expected to cause a disruption in numerous business domains, by improving the ways data is collected and processed and transforming how connected devices work.
Although AT&T and Samsung's 5G Innovation Zone would test the networks in an industrial setting, the technology can certainly bring about new opportunities for large enterprises and startups in other sectors as well. These may include startups focused on mixed & augmented reality, healthcare, gaming, research & development, edge computing and cloud technology.

5G to offer growth opportunities across the startup space
Startup funding has emerged as a vital approach for global corporations, venture capitalists and individual investors to ensure a promising and long-term growth platform. In fact, it was reported earlier in the year that total investments in startups had reached $407 billion in 2018 worldwide. Startup business ideas usually revolve around existing technologies, upcoming developments as well as recognizing the unmet needs of consumers to create viable solutions.
Using 5G network, startup companies would be able to compete with industry leaders with regards to speed and quality of business process, market awareness and intelligence, along with ensuring better productivity. According to Vodafone's recent survey of leaders in the startup space in U.K., 56% are convinced that 5G will transform the way they operate their businesses.
Described below are three key application areas for 5G, other than the manufacturing sector, where startups are directly influencing corporates and general users alike:
Fixed Wireless Broadband:
The segment has conventionally been dominated by big corporations, like AT&T and Comcast in US, but a number of startups have made it difficult for them to retain customers, even in large metros. Recently, Boston-based Starry began rolling out 5G fixed wireless home internet priced at $50 per month and has acquire spectrum in 25 U.S. states which will allow it to provide its service to 60 million people.
With consumer demanding the fastest browsing and downloading speeds at affordable prices, emerging players in the sector could try and tap into 5G network services being offered and make it available to residential customers, education institutes or small commercial establishments.
The considerable effect of startups on wireless internet services can be understood from the fact that early last year, Google Fiber had to wind up its Webpass service in Boston due to competition from startups NetBlazr and Starry. Essentially, startups could offer more competitive 5G broadband rates, since they have low operations costs and can provide faster service.
Research & Development:
Amid the growth of every industry, R&D plays a vital role in enabling continuous development of products and services. Whether it is gathering and analyzing business intelligence, designing innovative products or testing new equipment and software, connectivity is an indispensable tool across enterprises. The Vodafone survey revealed that in the U.K., up to 31% businesses utilized connectivity technology to develop new services and products.
Healthcare industry will emerge as one of the most beneficial application segments for 5G technology, addressing issues in data analyzing, researching therapies and expanding the reach of novel treatment methods. Supposedly, healthcare accounts for approx. 30% of the global data and 5G capabilities, combined with concepts like artificial intelligence, could help enhance processing of this information and allow services to move towards a more proactive approach.
The data handling capacity and speed offered by 5G network will assist startups from the biotechnology and medical device sectors to develop reliable diagnostic and therapeutic solutions. Reports confirm that in 2018, venture capital funding in digital health was recorded at around $10 billion globally, suggesting enormous growth prospects for healthcare startups.
Coworking Spaces:
Shared working concept has advanced tremendously in the last few years and has witnesses rapid adoption in developed countries like US, UK, Germany as well as in emerging economies like India. Due to an expansive target population and a huge availability of real estate space, the coworking industry can be a breeding ground for dozens of players within a domestic market to cater to corporate employees, freelancing agencies and small enterprises.
Clients of shared working offices require access to necessary tools, services and network connectivity to ensure uninterrupted work and business growth. Adopting 5G connectivity throughout a facility will reinforce the services of a coworking startup and provide a competitive edge against traditional office buildings. Identifying the potential for 5G, Verizon's 5G incubator at coworking company Alley was established to provide users with high speeds, high bandwidth and low latency to its members.
Coworking startups are anticipated to crop up all over the globe in the imminent future, to meet a growing need for affordable and efficient office spaces. Startup funding in the sector has also increased substantially. WeWork, for example, has around 711 locations either open or under development and confirmed in January this year that SoftBank would be investing another $2 billon in the startup.