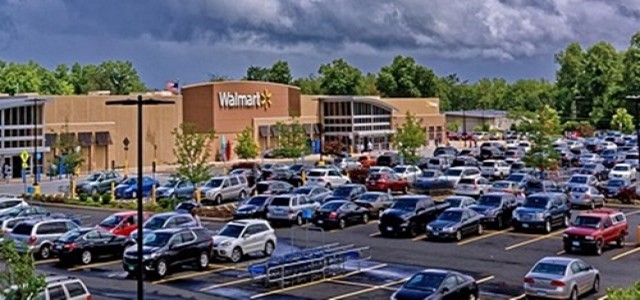 Reportedly, American multinational retail corporation Walmart Inc. is planning to implement small robots as staff in warehouses across some of its stores in the U.S. in a bid to quickly meet the growing demand for pickup and delivery services.
As per the trusted sources, the robots will carry out the job of picking frozen and refrigerated foods and other smaller general items from local fulfillment centers or warehouses, which will contain several frequently purchased goods.
Walmart stated that the store staff will be on the sales floor to carry fresh produce, meat, seafood, and larger items including large-screen TVs, following which they would be going back to the centers for assembling orders.
It is worth noting that Walmart currently operates around 5,000 stores nationwide, however it did not mention the number of stores that will comprise the robots. The company witnessed a 300% rise in the pick-up and delivery services during the initial stages of the pandemic, while the number of new customers raised by four times.
Tom Ward, SVP of Customer Product for Walmart U.S reportedly stated that the company will not change the type of services it offers, although will focus on serving more customers who are now dependent on pickup and delivery. He further added that in late 2019, Walmart had been testing similar automated technology at a store in Salem, New Hampshire, and realized that orders can be fulfilled in just a few minutes.
Walmart's Chief Executive for U.S. e-commerce operations in the United States, Marc Lore, has evidently made revolutionary changes in the recent past before stepping down by the month-end.
Amidst the Coronavirus lockdowns, Walmart had introduced same-day delivery as well as store pick-up services in mid-2020. The company had also launched a membership program similar to Amazon Prime named "Walmart Plus" in a bid to surpass the e-commerce giant in its own game.
Source credits –
https://www.reuters.com/article/us-walmart-fulfillment/walmart-plans-to-fill-online-orders-with-help-from-robots-at-some-u-s-stores-idUSKBN29W0EK