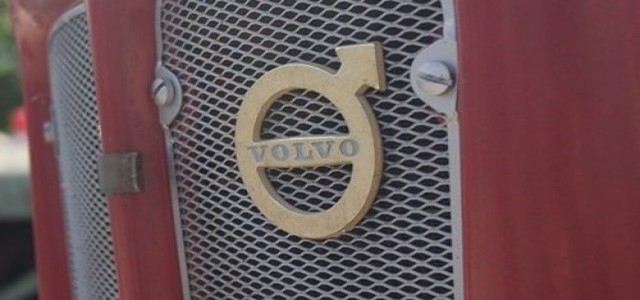 In an endeavor to make new strides in autonomous driving technology, Volvo Cars has reportedly decided to deploy its ultimate driving simulator, designed on the basis of latest gaming technology, for the enhancement of safety features.
As put by Volvo Cars' Senior Leader of User Experience, Casper Wickman, this move allows Volvo Cars to examine authentic human reactions at a fraction of the cost of a real test and in a safe environment. Wickman has further added that working in collaboration with great organizations like Teslasuit, Varjo, and Unity has enabled the company in testing numerous scenarios that feel and look totally real, without having the requirement to physically develop anything. This also enables the company in test driving actual cars in through traffic scenarios that feel and look real and can be adjusted at the touch of a button stated Wickman.
According to sources, Volvo's technology gives the experience of driving a real car on real roads and has been effectively developed on the basis of a cutting-edge technology from the Finnish mixed and virtual reality expert Varjo in association with real-time 3D development platform leader, Unity. Reportedly, the simulator collaborates an augmented reality headset, high definition and life-like 3D graphics, and a complete body Teslasuit that delivers haptic feedback from a virtual world, further monitoring bodily reactions.
These simulators can also be checked via testers that can be exposed to upcoming autonomous drive user interfaces, imagined active driver assistance and safety features, future car models, and other scenarios.
Further, this integration of hardware and software effectively facilitates Volvo Cars engineers in the endless simulation of traffic scenarios while utilizing a real car on a real test track road, all in complete safety. This technology is also set to allow engineers to acquire significant insights on the interaction between the car and people for the development of new autonomous driving, safety, and driver assistance features.
Source Credits:
https://www.prnewswire.com/news-releases/volvo-cars-ultimate-driving-simulator-uses-latest-gaming-technology-to-develop-safer-cars-301177099.html#:~:text=Cars%20Livestream%20highlights-,Volvo%20Cars%20engineers%20call%20it%20%22the%20ultimate%20driving%20simulator%22%2C,safety%20and%20autonomous%20driving%20technology