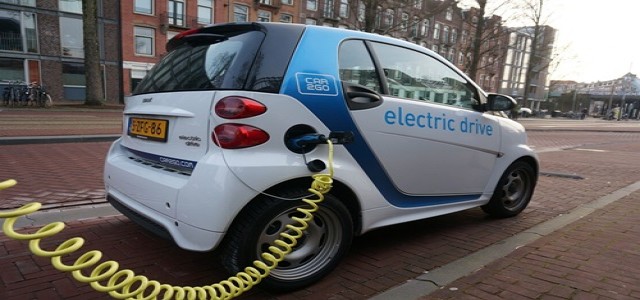 IONITY GmbH, a joint venture formed by BMW AG, Volkswagen AG, and other prominent automobile manufacturers is in discussions to expand its European electric car charging network given the rising demand and sales of battery-powered vehicles.
After electric vehicle sales tripled in Europe for the past few years, several major automakers are fearing long queues at charging points may deter potential buyers, sources claimed. An additional funding round may be conducted for IONITY, which has been constructing fast charging ports for battery-powered cars on European highways since 2017, equaling Tesla's Inc.'s Supercharger network.
IONITY's stakeholders are currently in talks to map the company's growth trajectory. This plan also includes the installation of high-speed EV charging infrastructure across Europe. In this context, the CEO of IONITY, Michael Hajesch was quoted saying that the company is considering additional investment options for the expansion.
This additional funding will enable IONITY to widen the regional span of its infrastructure. Notably, prominent shareholders of IONITY including Daimler AG, Hyundai Motor Group, and Ford Motor Co. among others have each invested around 200 million euros into the company.
Europe accounted for the largest volume of electric vehicle sales last year, surpassing China. Generous incentives coupled with strict penalties for harmful emissions have created lucrative growth opportunities in the industry.
With considerable sales growth, Volkswagen AG alone is planning to double its production volume this year. Manufacturers are also demanding that the government and European Union should support 1 million public charging points by 2024, up from 2,24,500 last year.
CEO of BMW, Oliver Zipse has urged governments to take initiative in building charging points to boost EV sales and promote the usage of clean energy.
Since its inception in 2017, IONITY has built around 400 charging stations stretching from Portugal to Finland. The entity has witnessed tough competition as an industry rival, and Munich-based E-charging company Qwello is also in talks with a major automaker to build public charging ports.
Source Credit –
https://auto.hindustantimes.com/auto/news/volkswagen-and-bmw-s-car-charging-venture-plots-europe-network-expansion-41614686417904.html