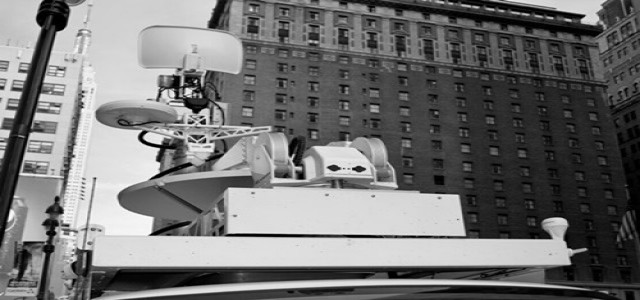 uCloudlink, a prominent mobile data traffic sharing marketplace, has reportedly inked a distribution contract with a Philippines-based international communication services provider Shore Access Marine Consultancy Co. Ltd.
The new contract will allow uCloudlink to expand its products and connectivity services to Africa, Australia, Japan, and Philippines. The partnership is likely to increase the Hong Kong-based mobile data traffic sharing platform's distribution channel while paving the way for several lucrative business opportunities, cited sources with relevant information.
It is worth mentioning that Shore Access is already a worldwide distributor of GlocalMe®, uCloudlink's flagship device with provides high-speed and reliable mobile data solutions for domestic as well as international travelers.
As per the new agreement, Shore Access will now distribute uCloudlink's CPE (Customer Premises Equipment) router device alongside its data connectivity services in Australia, Africa, the Philippines, and Japan.
For the record, uCloudlink's CPE and GlocalMe® devices are based on its patented Cloud SIM technology, further allowing users to freely use mobile data connectivity services offered by various service operators without being restricted by carriers, geography, or roaming agreements. It is also known to offer international and domestic users convenient, safe, and fast access to the Internet.
uCloudlink's data connectivity services will also be distributed Shore Access, sources claimed. Based on uCloudlink's SaaS and PaaS platform, these connectivity services help in integrating and allocating resources of terminal and data service suppliers to improve user experience.
According to seasoned experts, the reinforced alliance with Shore Access reflects on uCloudlink's efforts of offering high-quality products as well as data connectivity services. The partnership will also allow uCloudlink to cater to the wide array of demands of applications with an expanded and diversified product line.
uCloudlink has been gaining quite the momentum in global markets owing to its flexible business model, advanced connectivity services, and evolving SaaS and PaaS ecosystem. The company is well-placed to maintain its competitive lead as the market recovers from the monetary repercussions of the COVID-19 pandemic.
Source Credits –
https://www.prnewswire.com/news-releases/ucloudlink-strengthens-partnership-with-shore-access-in-asia-301246148.html