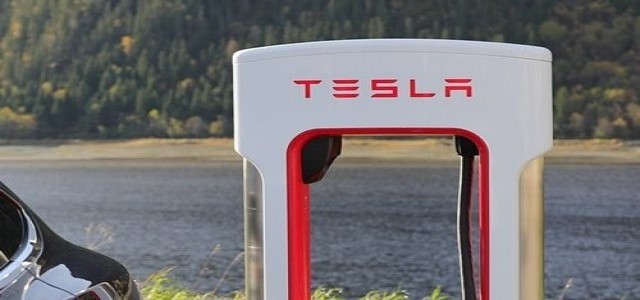 The company incorporated in-car cameras to improve its self-driving capabilities.
Tesla cars have also been banned in the Chinese military complexes for security purposes.
California-based electric car manufacturer Tesla Inc. has made it to the headlines after its users raised significant privacy concerns for integrating in-car cameras. The company intends to use these cameras to record and transmit video footage of passengers in a bid to improve its self-driving capabilities.
According to reliable sources, Tesla's use of in-car cameras potentially undermines the safety of driver monitoring, which basically alerts drivers to pay attention to the road.
For those unaware, several automakers have been lately focusing on improving their self-driving capabilities using different means.
For instance, major automobile manufacturers such as Ford Motors and General Motors have been using infrared camera technology, a system that does not record or transmit passenger video footage and can effectively warn drivers if there are distracted.
However, Tesla remains keen on using video cameras to improve its autonomous driving technologies. Jake Fisher, Senior Director of Auto Testing at Consumer Reports, was reported saying that if Tesla is able to discover if a driver is distracted, it should also alert the user spontaneously like other automakers.
Meanwhile, Tesla CEO Elon Musk mentioned that the company does not intend to use the in-car cameras for invading user's privacy, but for improving its autonomous capabilities instead.
Tesla's use of internal cameras is also being investigated by the Chinese military, who have reportedly banned the company's vehicles into its complexes. This ban was imposed after the Chinese military received several reports of Tesla collecting sensitive information using its built-in cameras.
Meanwhile, Elon Musk has announced that Tesla vehicles can now be purchased using Bitcoin. He added at this feature is likely to be available outside the United States by the end of 2021.
It is worth mentioning that Tesla is the first automaker to allow the sale of vehicles using cryptocurrency.
Source Credits –
https://www.reuters.com/article/us-tesla-privacy/teslas-in-car-cameras-raise-privacy-concerns-consumer-reports-idUSKBN2BF2MM
https://www.livemint.com/auto-news/now-buy-a-tesla-with-bitcoin-elon-musk-makes-it-official-11616570344200.html