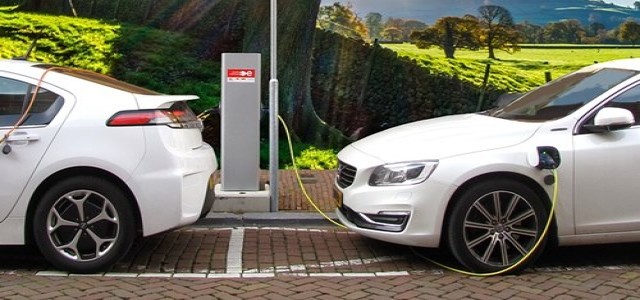 Foxconn Technology Group, known for being a major assembler for Apple products, is reportedly venturing into electric vehicle manufacturing to further diversify from its current role of manufacturing consumer electronics for tech giants like Apple Inc.
The Taiwanese contract manufacturer recently unveiled its first three EV prototypes, a sedan, an SUV, and a bus. These vehicles were manufactured by Foxtron, a joint venture between automaker Yulon Motor Co. Ltd., and Foxconn.
Sources claimed that the apparent Sedan, which was jointly produced with Italian design firm Pininfarina, will be sold by an undecided car manufacturer outside of Taiwan in the next few years. Meanwhile, the SUV is likely to be launched in the market by 2023 and sold under one of Yulon's brands.
The bus, which will feature the Foxtron badge, is expected to start running in several South Taiwanese cities by next year.
Tso Chi-Sen, Vice Chairman of Foxtron, was quoted saying that he expects the electric vehicles to be worth nearly a trillion Taiwan dollars (approx. USD 35 billion) in the coming five years.
Foxconn had first revealed its EV ambitions in November 2019 and has progressed rapidly over the past two years. The company has officially inked deals to build vehicles in partnership with Thailand-based oil and gas company, PTT Pcl and U.S. EV maker Fisker Inc.
If reports are to be believed, Foxconn had also purchased an assembly plant from Lordstown Motors Corp. for improving its EV manufacturing capabilities. Meanwhile, the company acquired a chip plant in Taiwan earlier in August to cater to the future demand for automotive chips.
Notably, the major contract assembler has set a target to provide services or components to at least 10% of the world's electric vehicles over 2025-2027.
Interestingly, Apple Inc. has also expressed its intent to launch an electric vehicle by 2024. But the company is yet to disclose any specific plans regarding the new venture.
Source Credits-
https://economictimes.indiatimes.com/industry/renewables/apple-iphone-maker-foxconn-now-wants-to-make-electric-vehicles/articleshow/87103588.cms