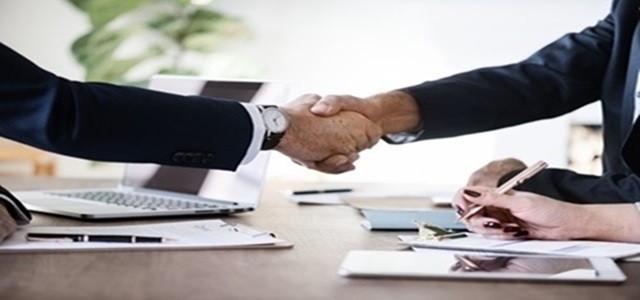 Seedland Group, one of China's leading real estate companies, recently deployed Hachi Auto, an autonomous vehicles designed for residential communities, in its Guangzhou-based community Boston Ivy. Evidently, this makes Seedland the first company to bring an unmanned ground vehicle (UGV) service to China's residential communities.
A part of its Smart Life System, Seedland's Hachi Auto is apparently extremely easy and convenient to use. Users can simply log into the Hachi app to select the community and order a vehicle. Seedland seemingly aims to use its latest technological innovation to deliver a convenient experience to community residents.
What's inside Hachi Auto?
Hachi Auto features powerful LiDAR and vision technology and runs on multi-sensor fusion algorithm to deliver accurate speed estimation and 3D obstacle detection. Apparently, the vehicle moves forward and backward, turns around and automatically estimates the avoidance path without human assistance with excellent accuracy.
Seedland's new vehicle has the ability to adapt to different weather conditions and features a robust positioning with a 2-5 cm accuracy. This helps ensure that the GPS signal instability between buildings doesn't affect the vehicle.
After more than 100,000 kilometers of road test including over 2,000 times of driving experience without human assistance, Seedland claims the new Hachi Auto is ready for deployment in China's residential communities.
Also read: World's first in-sensor perception system for autonomous cars is here
Another prominent feature of Hachi Auto is that it linked with the Smart Life System of Seedland's communities. It enables efficient cooperation between people, vehicles, roads, and the environment, forming an advanced community-intelligent cooperative transportation network.
Design and other features
It appears that Hachi Auto is based on a minimalist design concept. It is also the world's first UGV to win the German iF design award for its sleek contour lines and the built of its panoramic passenger cockpit.
The vehicle can carry up to three passengers at a time and delivers comfortable riding experience with its ergonomic design, and a comprehensive array of sensors, processors and other components. Additionally, Hachi Auto is battery-powered which means zero carbon emissions.
Other driverless tech innovations
California-based artificial perception system designer AEye had recently launched the world's first 2D/3D in-sensor perception system for driverless vehicles.
The in-sensor perception system is powered by AEye's proprietary iDAR™ platform that imitates the perception design of human vision via AI and a combination of LiDAR and fused camera and acts as the eyes and visual cortex for driverless cars.
Source credits: https://www.afp.com/en/news/1318/seedland-launches-pilot-operation-chinas-first-autonomous-commuter-vehicle-hachi-auto-201911300050611