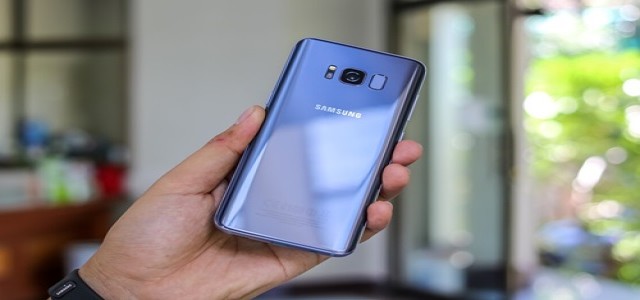 The trend of true wireless stereo (TWS) earbuds is rapidly gaining prominence in the mobile accessory market. Unlike headphones, the technology offers users more freedom in terms of movement and range along with an improved listening experience. However, just like other mobile devices, small form factor and long battery life are key requirements for TWS devices.
Samsung Electronics has recently unveiled the MUA01 and MUB01 power management integrated circuits (PMIC) optimized for modern TWS devices. MUA01 and MUB01 are apparently the industry's first all-in-one PMICs.
The PMICs come with power line communication (PLC) support, allowing them to communicate with each other via the charging pins. This allows the earpieces and charging case to share necessary information like battery percentage and whether the earbuds are inserted in the case.
According to sources familiar with the development, the MUA01 and MUB01 are in mass production. The new PMICs are reportedly featured in the recently-announced Samsung Galaxy Buds+ TWS earbuds.
With the launch of the industry's first all-in-one power management technology optimized for TWS devices, manufacturers will be able to craft new applications with greater flexibility, noted Dong-ho Shin, VP of System LSI Marketing, Samsung Electronics.
Notable features of MUA01 and MUB01 PMICs
The MUA01 and MUB01 PMICs have been designed for the charging case and the earbuds, respectively, The electronics giant has integrated about ten discrete components including discharge circuits and switching chargers by combining some of its in-house logic technologies.
The PMICs require less than half the space compared to existing alternatives, making the overall design more flexible and efficient. The compact design will provide added room for the battery, resulting in a much longer playback time.
Also read: Samsung unveils 16GB HBM2E Flashbolt for supercomputers, HPC systems
The MUA01, according to the South Korean tech major, is also the industry's first PMIC technology to support both wired and wireless charging in a single chip. For wireless charging, the PMIC supports the Wireless Power Consortium's (WPC) latest wireless charging standard Qi 1.2.4.
The MUA01 features a microcontroller unit (MCU) and an embedded Flash (eFLash), providing the option of upgrading its firmware to support other applications. It also integrates a highly effective switching charger to provide an efficient and reliable power management.
Source: https://news.samsung.com/global/samsung-introduces-industrys-first-all-in-one-power-ics-optimized-for-wireless-earbuds?utm_source=rss&utm_medium=direct