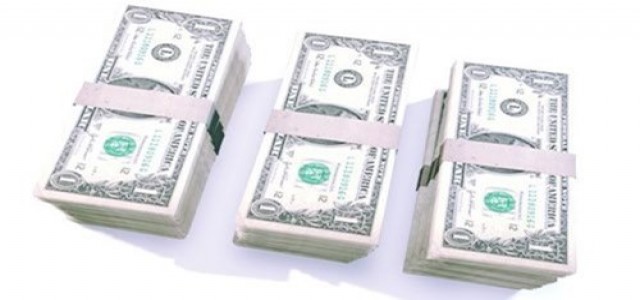 According to reliable sources, London-based multinational broadband satellite operator OneWeb has reportedly raised USD 1.4 billion in a funding round led by Hughes Network Systems LLC and SoftBank Group Corporation. The fresh investments will allow OneWeb to expand its first-generation satellites by the end of 2022.
It is to be noted that OneWeb had initially launched 36 new satellites in December 2020, which were manufactured at its Florida-based joint venture Airbus assembly plant. Source confirmed that this development brought the firm's total fleet to 110 fully functional satellites.
Reportedly, the primary focus of OneWeb is to leverage its network of global gateway stations along with a series of user terminals to offer IoT-integrated, low-latency, high-speed, and affordable communication services for various customer markets.
For the record, SoftBank Group is a Japanese global conglomerate that mainly invests in financial, technology, and energy companies to enhance the quality of life for people across the globe. Most of its investments are directed towards providers of clean energy as well as IoT technologies, intelligent robotics, internet services, and telecommunication among others.
Following the closure of the recent funding round, SoftBank will be appointed as a part of the board of directors, as cited by credible sources. Moreover, Hughes Network Systems LLC, an ecosystem partner investing through its parent organization EchoStar, will assist OneWeb in developing its essential terrestrial network technology.
Neil Masterson, CEO of OneWeb, was reported saying that the funding from Hughes and SoftBank are significant milestones in achieving the company's goal of efficiently connecting people across the globe.
Executive Chairman at OneWeb, Sunil Bharti Mittal, mentioned that the recent investments bolster the company's vision as well as commitment and enable it to make the most of important growth opportunities.
About OneWeb
OneWeb is a space-powered communications network that enables the connectivity of communities, businesses, and the government. The low earth orbit (OTB) satellite communications organization is jointly owned by the U.K. government and Indian telecommunication giant, Bharti Global Limited.
Source credits –
https://www.prnewswire.com/news-releases/oneweb-obtient-des-investissements-de-softbank-et-de-hughes-network-systems-837914531.html