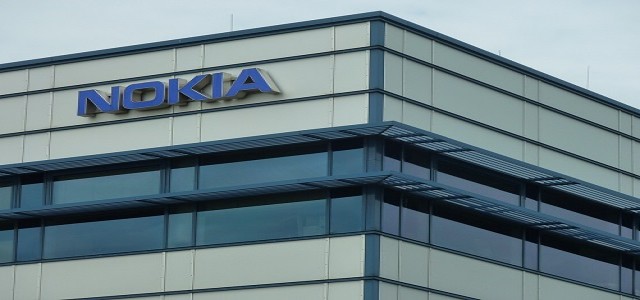 Swiss operator, Sunrise Communications, has reportedly announced that it has deployed Nokia Converged Charging Software to enable the rapid pricing, packaging, and promotion of its broad range of business and consumer services. With this deployment, Sunrise intends to enhance the user experience for its wide clientele base of 3.5 million.
According to Elmar Grasser, the CTO/CIO at Sunrise, the company believes in the creation of intuitive and high-quality experiences for its customers. He has further stated that Nokia's Converged Charging Software will allow the company to accelerate the launch of innovative services that cater to the company's business and private models.
As reported, Nokia Converged Charging Software delivers the flexibility to respond quickly to the transforming market conditions. The software has been developed to meet the requirements of 5G, multi-vendor deployments, and Internet-connected devices. Also, 5G promotes new business scale, speed, and innovation, in addition to premium digital experiences. The trend has been mainly observed in B2B, B2C, and B2B2x business models, and sets a new pace for service launches, creating the demand for highly flexible and agile Business Support Systems capabilities.
Also Read: Nokia provides 5G cloud-native core network services to Ooredoo Qatar
Bhaskar Gorti, the President of Nokia Software, has stated that 5G requires service providers to upgrade their networks, operations, and business systems. He has further added that the implementation of its Converged Charging solution will help Sunrise improve customer experience, and efficiently monetize present and future business models.
As per sources, Converged Charging provides the reliability and performance required for the efficient delivery of high-quality digital services. The solution has been developed on the basis of Nokia's Common Software Foundation, that makes the deployment, integration, usage, and service of Nokia's software products easier.
For the record, Nokia has efficaciously furnished deployment and migration services together with Sunrise. This deployment and future phases are expected to help Sunrise in the creation of services powered by 5G network slicing along with differentiated offers even for the most complex IoT applications.
Source Credits:
https://www.nokia.com/about-us/news/releases/2020/08/18/sunrise-deploys-nokias-converged-charging-software-to-drive-5g-monetization/