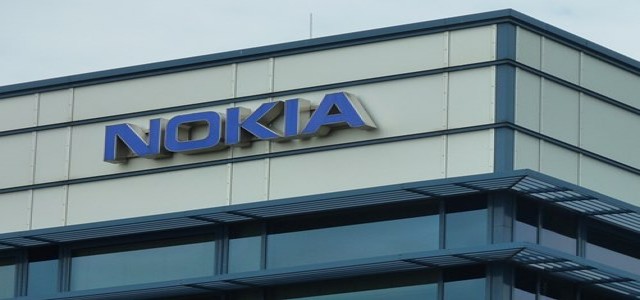 Finnish telecom company Nokia has recently announced that its has been chosen by Chunghwa Telecom as a 5G RAN provider.
Chunghwa, the leading telecom operator in Taiwan, is set to introduce the best band combination to the 5G market, aimed at accommodating both enterprise as well as consumer demand. The recent 5G deal adds support to these ambitions, with Nokia shouldering the responsibility of deploying 5G radio network to the Southern and Central Region of Taiwan.
Nokia and Chunghwa Telecom will work closely together to ensure that Chunghwa assumes a leading position in providing 5G services in the region. Nokia will also make use of Chunghwa's robust spectrum resources and existing LTE install base, to launch 5G NSA (non-standalone), using multiple bands, which will pave the way for 5G SA (standalone) in the years ahead. The contract will give Chunghwa access to Nokia's deployment services, which will expedite the network evolution process to a great extent. Furthermore, the network will also benefit from Nokia's new 5G "Powered by Reefshark" solutions, upon deployment.
Rollout process has been initiated, with Chunghwa targeting July for the 5G service launch, which includes VR and 4K.
This deal also highlights Nokia's strong working relationship with Chunghwa Telecom, which was forged in 1973, for the development of Taiwan's fixed network infrastructure. The company has also worked with Chunghwa Telecom in preparing operators for 5G, which includes IoDT (interoperability and development testing), 5G technology verification and demonstration of use cases in various enterprise and consumer application scenarios.
Nokia President of Mobile Networks, Tommi Uitto has reportedly stated that Nokia's technology will not just facilitate Chunghwa's early launch of 5G in Taiwan, but also enable it to identify new revenue pockets across various enterprise and consumer markets. He further added that as one of Chunghwa Telecom Taiwan 5G Alliance's pioneering members, the companies will work together to push 5G penetration in Taiwan, via digital transformation in both private and public sectors.
Chunghwa Telecom Mobile Business Group President, Max Chen also expressed his confidence in Nokia's ability to facilitate a quick and efficient rollout and stated that this transformation could revolutionize interaction standards across the globe.
Source Credit: https://www.globenewswire.com/news-release/2020/03/18/2002351/0/en/Nokia-secures-5G-contract-with-Chunghwa-Telecom.html