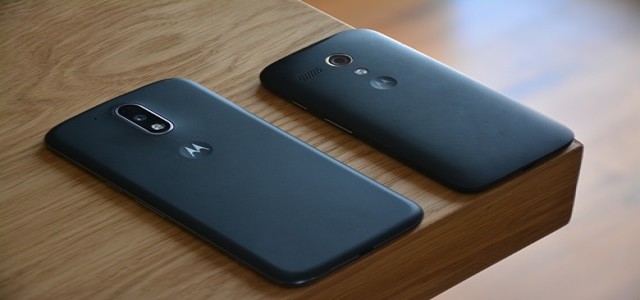 Motorola Solutions has reportedly declared its Private Broadband for Critical Infrastructure solution. With this, Motorola has become the solo technology provider offering end-to-end communications across data, voice, IoT, and video spanning interoperable LTE and land mobile radio (LMR) networks. Sources claim that this news offering by the company combines the LTE services in the CBRS and 900 MHz spectrums so as to provide oil, gas, utilities, and other enterprises with data speeds, bandwidth, and the technical flexibility that is required for communication in congested campuses.
Incidentally, the announcement comes after the Federal Communications Commission (FCC) recently passed a ruling for realigning the 900 MHz band and increasing the capacity for broadband use.
The components of this Private Broadband for Critical Infrastructure solution are as under:
The Nitro™ ecosystem
This delivers CBRS connectivity and provides high-speed broadband for campus-sized environments that have indoor and outdoor access points. It is an option for those enterprises that wish to migrate from WiMAX to another alternate data service in advance of the FCC's deadline to exit the spectrum.
The LXN 7900 product
This is inclusive of a core and radio access network (RAN), and will soon deliver LTE service within the 900 MHz spectrum for critical long-range data communications and wide area coverage. The RAN also surpasses industry standards for adjacent channel leakage, thereby lowering the risk of interference with surrounding narrow-band license holders.
The EDG 4200 Smart Gateway Modem
This component enables a seamless exchange of intelligence spanning the CBRS, 900 MHz, and carrier LTE networks through connected technologies. A secure IoT gateway, it provides a backhaul to numerous IoT devices and remote device capabilities so as to enable scalable fleet management.
Bobbi Harris, Head, Membership Engagement, UBBA, has been quoted to say that resilient, reliable, and secure private broadband is rather important for increased operational efficiency, continued modernization. and safety of the country's critical infrastructure. A safe private broadband underlines the sophisticated analytics, IoT, video, and software the industry requires our industry needs for advanced data capabilities, greater capacity for rapid response, and enhanced situational awareness, he adds.
Source Credits: https://newsroom.motorolasolutions.com/news/private-broadband-from-motorola-solutions-completes-end-to-end-communications-offering-for-critical-infrastructure-entities.htm