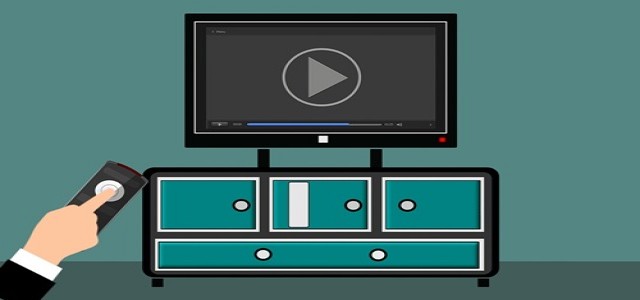 MediaKind, a global leader in media technology solutions and innovation, recently announced its partnership with New Digital Technology (NDT) to support the delivery of high-quality filmed 4K content for Beijing Radio & Television station (BTV's) winter sporting events channel, which debuted in late 2020.
BTV broadcasted the first provincial-level 4K Ultra High Definition (UHD) channel on satellite in China thanks to MediaKind's leading encoding and decoding solutions. The whole project was completed and broadcasted in less than three months, cites sources knowledgeable with the matter.
The MediaKind solution is comprised of AVP 1000 Stream Processor, MK RX1 multi-codec multi-service professional decoder, and AVP 4000 HEVC encoder. Owing to this hardware-based, reliable, low-latency encoding/decoding, and superior quality 4K solution, BTV can provide a better experience to its subscribers.
The MediaKind solution is incorporated into NDT's iSwiftMedia, an end-to-end multi-vendor Network Management System (NMS), Operational Support System (OSS), along with orchestration software solution for the satellite, broadcast, telco, cable, and mobile industries.
Wang Tong, President at NDT, was thrilled about the introduction of BTV's 4K UHD Channel on December 30, 2020, stating that the company will offer coverage of exhilarating archive winter sporting events to viewers across China.
Based on its rich pioneering heritage of building pure hardware solutions that offer secure, high-quality viewing experiences, NDT entrusted MediaKind with the compression, coding, and 4K transmission of this thrilling sporting content, he added.
Narayanan Rajan, Global Channel Partner Sales, VP, MediaKind, expressed that they are pleased NDT chose their firm to create a high quality, standards-based workflow for delivering 4K UHD archived winter sports content for Beijing Radio & Television station channel.
About MediaKind
MediaKind promotes and champions emerging standards, methodologies, and next-generation, immersive live and on-demand media experiences around the world, building on a groundbreaking industry tradition. Its complete media solutions portfolio comprises Emmy award-winning video compression for video service distribution, high-efficiency cloud DVR, advertising & content personalization, and TV and video delivery platform.
Source Credit –
https://www.businesswire.com/news/home/20210309005874/en/MediaKind-Partners-with-New-Digital-Technology-to-Deliver-4K-UHD-Content-for-Beijing-Radio-Television%E2%80%99s-Winter-Sporting-Events-Channel