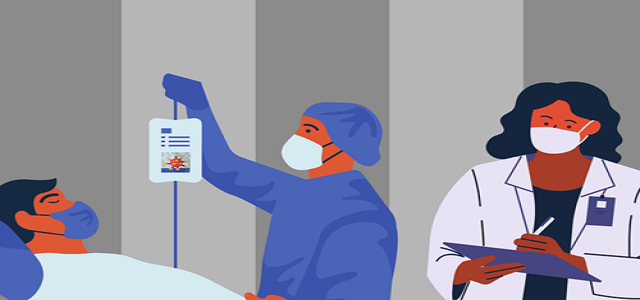 Japan has been seeing a sharp rise in Coronavirus cases amidst the rapidly spreading infections in Olympics host city Tokyo, and elsewhere. The nation will reportedly modify its policies to only hospitalize patients who are severely ill with COVID-19 or at the highest risk of becoming so, to ease pressure on the medical system.
Notably, Tokyo has witnessed a record high of 4,058 cases in a single day last week, surpassing the 4,000 cases per day mark for the very first time. Meanwhile, 10,000 new infections are being recorded daily across the country.
Prime Minister Yoshihide Suga was quoted saying that high-risk patients or patients seriously ill with COVID-19 will be provided with necessary beds and hospital admissions. Other patients, however, will be advised to recover at home with the government ensuring their hospitalization if their symptoms worsen, Suga added.
It is worth noting here that the country's previous policies had allowed for the admission of a wider category of high-risk cases. So far, Japan has avoided catastrophic outbreaks of the virus, with just about 932,000 total cases and 15,000 deaths as of last week.
However, it is currently struggling to control the spread of the highly transmissible Delta variant even as the public at large grows weary of the voluntary restrictions on activities and vaccination rollout delays for younger residents.
Earlier this week, Japan expanded its state of emergency to three prefectures near Tokyo as well as Osaka's western prefecture. The existing state of emergency in Tokyo and Okinawa is now expected to last through 31st Aug 2021.
If reports are to be believed, just under 30% of Japan's population has been fully vaccinated to date. Meanwhile, approximately 70% of hospital beds that were available for severely affected COVID-19 patients had been occupied as of last week.
Source Credits –
https://www.usnews.com/news/world/articles/2021-08-02/japan-limits-hospitalisation-of-covid-19-patients-to-most-serious-as-cases-surge